Western Visayas posted 2,356,902.44 metric tons of palay production in 2021 which was 2.67 percent higher than the previous year, but was below the targeted 2,500,851 metric tons due to damages in the rice sector brought by Typhoon Odette in December.
Iloilo, tagged as a priority area for the hybridization program of the government, topped the regional data with 1,018,989.02 metric tons production last year, and obtained a 196.59 percent sufficiency level.
Negros Occidental came next with 483,534 metric tons production, Capiz 383,809.56 metric tons, Antique 302,746 metric tons, Aklan 106,547.11 metric tons, and Guimaras with 61,276.75 metric tons.
Although Western Visayas has a 136.90 percent rice sufficiency rate, the provinces of Aklan and Negros Occidental have inadequacies in rice production, with a sufficiency level lower than 100 percent, Department of Agriculture Western Visayas rice program coordinator Elmer Cabusas said, adding that 143,949.37 metric tons of palay was lost due to "Odette".
Production volume in irrigated areas reached 1.13 million metric tons, and 1.22 million metric tons in the rainfed ecosystem.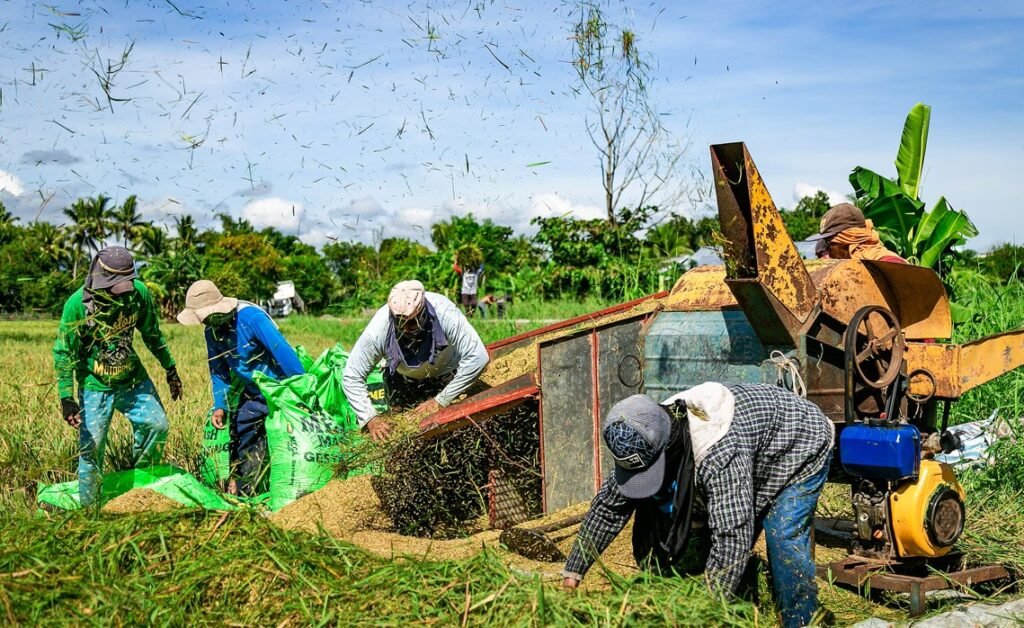 This resulted in 3.48 metric tons per hectare average yield in 676,927 hectares of area harvested in Region 6, the DA said.Cabusas added that the increasing DA funds for production subsidy enabled higher production outputs.
Inputs earmarked and delivered under the Bayanihan Acts in 2020 contributed to the harvest last year, he said.
The DA seeks to attain this year about 2.48 million metric tons palay production in Western Visayas, which is the third-highest palay producing region nationwide following Central Luzon and Cagayan Valley.
It has ongoing procurement of 60,000 bags, at 15 kilograms per bag, of hybrid seeds intended for farmers in Iloilo, and 91,119 bags (40 kilograms per bag) of certified inbred seeds for Iloilo and Guimaras.
"Those who are in the master list of seed recipients will be provided with P3,000 worth of fertilizer voucher for hybrid seeds, and P2,000 for inbred seeds.
Farmers in the four provinces, however, are covered under the Rice Competitiveness Enhancement Fund (RCEF) Seed Program," Cabusas said.
The agency said that in the wet cropping season, the Philippine Rice Research Institute targets to distribute 298,778 bags, at 20 kilograms per bag, of certified inbred seeds, with 104,498 bags for Negros Occidental.
About 34,550 bags will be distributed in Aklan, 74,300 bags for Antique, and 85,430 bags for Capiz, it added.
To optimize the seed utilization and technology adoption in growing high quality seeds, the DA-PhilRice has put up Palay Sikatan Technology Demonstration Farms in Aklan, Antique, and Capiz.
Recommended cultural management practices in cultivating national, regional, and newly-released inbred seed varieties were shown to farmers through the help of the local agricultural offices.
"Considering the inevitable increase in the costs of inorganic fertilizers, we have also procured soil ameliorants to be distributed along with the seed inputs," Cabusas added.
For farmers to avail of the seeds and fertilizer subsidies, they should be listed in the Registry System for Basic Sectors in Agriculture, since only those in the RSBSA can access interventions from the government.
Those not yet listed in the RSBSA are advised to visit their municipal or city agriculture office.
"We are thankful to our partners in the local government units who were instrumental in the implementation and distribution of our support and subsidies to farmers.
Their efforts had contributed to the increase in our palay production despite the typhoon," Cabusas said.
Meanwhile, the DA-Philippine Center for Postharvest Development and Mechanization allocated P614 million for the RCEF Farm Mechanization Program for 123 town beneficiaries in Region 6 this year.
But the four-wheel drive tractors, rice combine harvesters, transplanters, and dryers, among others, can only be given to registered and accredited farmers' cooperatives and associations, he added. — NND