Mayor Marvin Malacon of E.B. Magalona challenged those who claim that black sand mining is existing in the town, to present their proof and show it to him.
Malacon strongly debunked claims of black sand mining operation in E.B. Magalona, stressing that what is going on is the declogging and desilting of three river mouths in the town to prevent future flooding in the lowlands.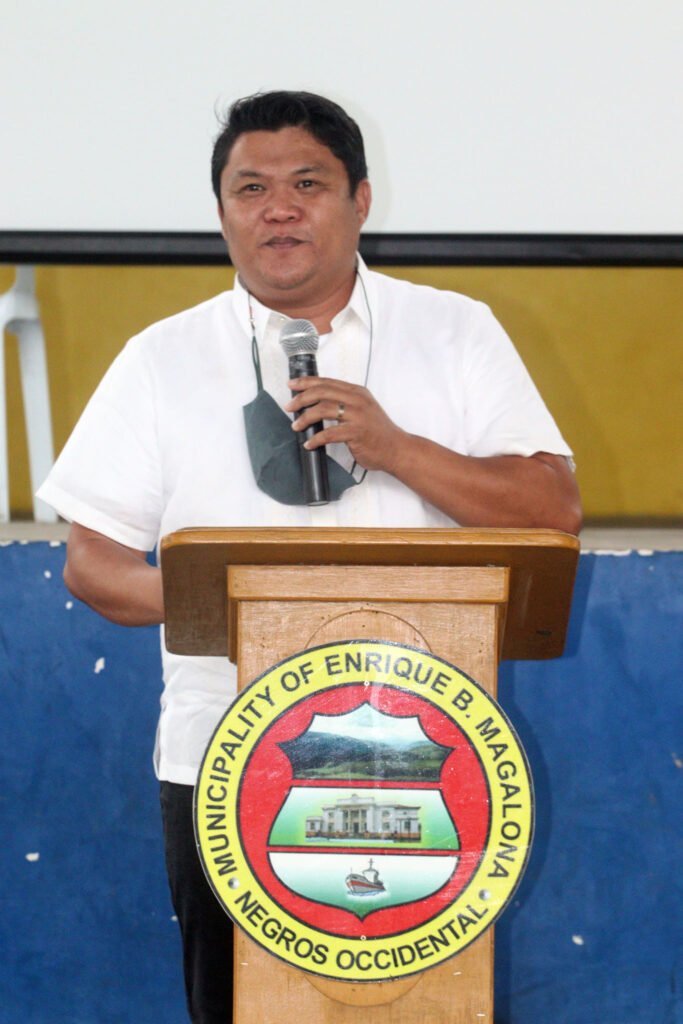 The de-clogging operation, he said, is being undertaken by a private company, through a public-private partnership arrangement, without the local government spending a single centavo.
The issue on alleged black sand mining resurfaced after some residents in coastal barangay of Manta-angan, EB Magalona, reported the docking of an LST (Landing Ship Tan) ship in the area.
Citing a study of Singapore-based company, Malacon said only four percent of black sand can be found in EB Magalona coastal areas.
Malacon said the wastes to be taken from the river mouth will be loaded to the LST and brought outside Negros for reclamation projects.
The tapping of a private firm to dredge the heavily-silted rivers of EB Magalona was an offshoot of Joint Memorandum Circular No. 2019-01 of the Departments of Environment and Natural Resources, Interior and Local Government, Public Works and Highways, as well as Transportation.
Up for declogging and desiltation are the river mouths of Malogo, Imbang and Madalag in EB Magalona.
Governor Eugenio Jose Lacson earlier said that the provincial government cannot afford any massive dredging, adding that the offer came from the national government and forwarded to the concern local government unit.
As to claims that the project may affect the blue crab industry, Malacon said that crabs are being harvested in the middle of the sea and not in coastal areas.
He also expressed frustration over the cancellation of the proposed blue crabs hatchery project in the town due to the heavily silted town coastal areas.
Malacon also revealed that the opening of a port by a private firm in Brgy. Tuburan, EB Magalona, which will connect to Banate town in Iloilo, was held in abeyance due to the siltation problem. – GB