Wennie Sancho, in his own words, is a labor advocate who wants to champion the cause of the poor toiling masses. He said it is his conviction "to emancipate the workers from the bondage of exploitation" that compelled him to take the less travelled road.
In this week's issue of the Negros Weekly, Sancho took some time off from his advocacy to answer this publication's five questions.
Who is Wennie Sancho?
I am just an ordinary person who was given a calling by God, to be a labor leader.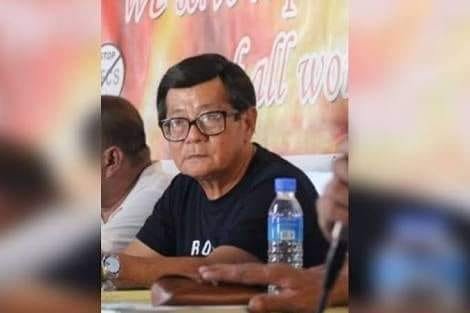 I was born with a twin brother named Willie, (we are identical twins) on June 19, 1948. We used to live in Calle Gonzaga, Bacolod City. My father was the late Juanito Sancho, an elementary school teacher. He died of heart ailment in 1993. My mother is Esther Guanzon Sancho, still living at the age of 92.
I belong to a large family with 15 children. We are the eldest. Most of my brothers and sisters are now working or living abroad. Our youngest brother, Rommel, is currently a pastor of the Victory Christian Fellowship.
I earned my Bachelor of Arts major in Political Science in 1978 and my Bachelor of Science in Psychology in 1979. I was not able to finish my Master's degree because of my labor advocacy interests.
I founded and became an officer of several labor and multi-sectoral organizations. Among them, were the Negros Labor Forum in 1993. I was the Secretary-General of the Negros Labor Alliance Council in 1995. I was the founding president of the West Negros College (now STI University) Faculty and Employees Labor Union in 1987.
The most active organization is which I am the Secretary-General is the Power Watch Negros Advocates which was founded in 2015 and the General Alliance of Workers Assn. (GAWA) in 2012. In February 2021, I was elected as the Chairperson of the First Bethany Church of Capitol Heights Inc.
I am married to Esther Sancho, a retired high school teacher in West Negros College (now STI University). We have two children, Wentherlyn Pael (nee Sancho) and Nesther Sancho.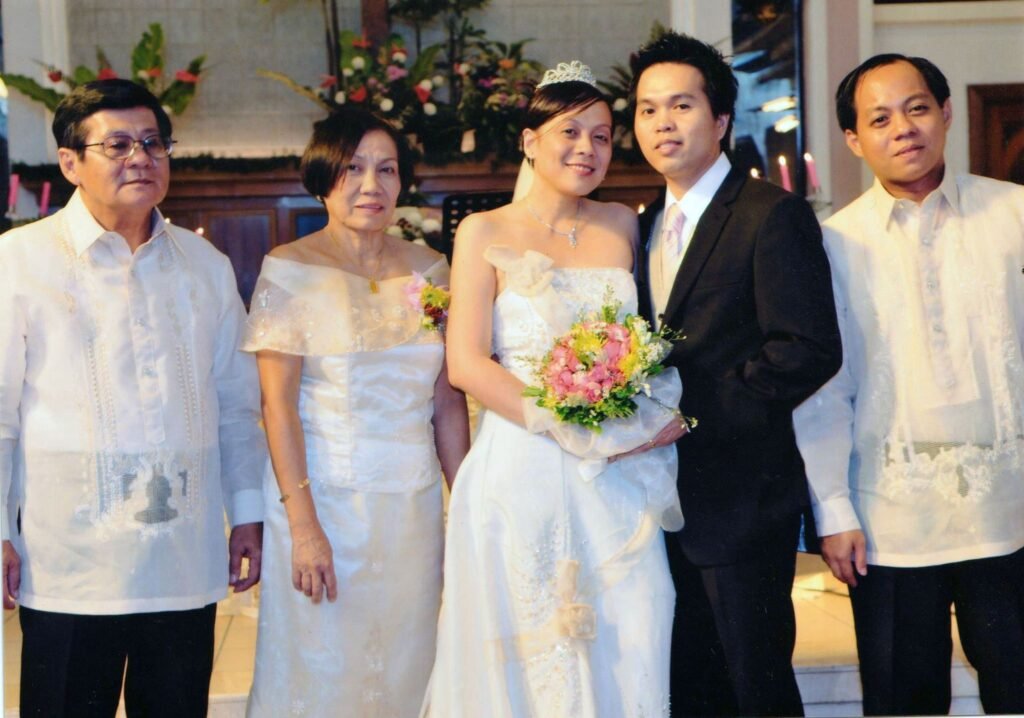 Wentherlyn works as an Immigration Officer in the Australian Embassy in London, England and married to Efren Pael, a physical therapist in UK. I have one grandchild, 8-year-old Isla Elise, who is a British citizen. Our second child, Nesther, lives with us in Patricia Homes, Barangay Granada in Bacolod City."
What are your special skills?
My special skills include martial arts. I am a third degree blackbelt in karate and have taken extensive training in judo, aikido and arnis. I was a karate instructor before I became a college teacher. My hobbies include reading books. I am a columnist of Negros Daily Bulletin. I had written some poems and composed one song of protest.
What is your most challenging experience?
One of the biggest challenges in my life was shifting from the academe to the parliament of the streets as a labor advocate. I was the founding president of the WNC Faculty and Employees Labor Union. When I was terminated from my teaching job in 1993 because of my trade union advocacy, I was tempted to join the rebel movement. I felt I was a victim of injustice. But God prevented me from pursuing my plans. I was appointed as one of the labor representatives in the Regional Wage Board in Western Visayas in 1993.
My appointment in the Wage Board widened my influence and leadership and heightened my commitment to the cause of the workers. I was also appointed as the regional coordinator of the Lakas Manggagawa Labor Center (LMLC) in Region 6, exposing me to ideological indoctrination and labor seminars all over the country.
My frequent involvement in violent strikes and rallies deepened my commitment to the cause of labor despite the threat of being killed, jailed or assassinated hangs like a Sword of Damocles over my head most of the time.
How do you handle work-related controversies?
Controversies whether personal or work related, are difficult to handle. Labor unionizing is a risky and dangerous task. My wife was against my decision to be a full time labor leader and my brothers and sisters discouraged me from pursuing my mission as a labor advocate. Gradually, those who opposed my advocacy were convinced that this is my path.
Sometimes, I could not imagine how I was able to overcome the dangers of my advocacy. I believe that God has given me the necessary protection in times of dangerous events. Most of the time, I am being mistaken as a communist. But one does not need to be a communist to be an authentic labor leader. I am an activist, not a communist.
When personal controversies arise, we must pray for guidance from God. In my more than 30 years of experience in the labor movement. I have learned many lessons. One of these lessons is the existence of treachery among various labor groups.
A labor leader must be firm and brave against his detractors, so that they will gain his respect. Above all, a labor leader should not be corrupt and should maintain his integrity."
Where would you be five years from now?
Five years from now, if God would still grant me the grace of good health, I will still serve as an adviser or consultant to unorganized workers. My purpose is to guide them on where to go and what to do when their rights are violated. I would still be a teacher to the workers, teaching them to be brave and courageous. I will still be a labor leader, leading the workers' towards emancipation. – NWI