PrimeWater Bacolod and the Bacolod City Water District led the inauguration of the LuisVille Pumping Station in Brgy. Estefania, Bacolod City Sept. 15.
Residents will benefit from this new water source project, particularly the consumers of LuisVille Subdivision, East Villas, and Villa Estefania Subdivision. They will experience better water supply and pressure, PrimeWater Bacolod assistant branch manager, Farah Jenny Monteclaro, said.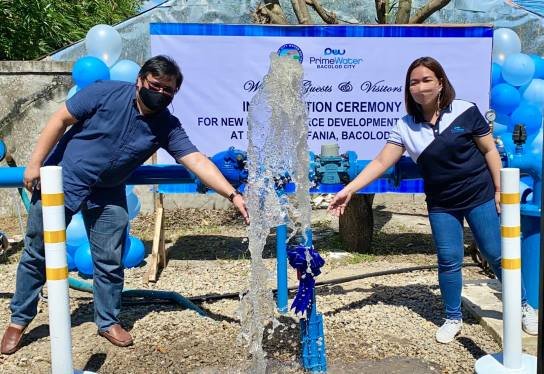 "Through this new pumping station, water service in Luisville, East Villas and Villa Estefania Subdivision will be more reliable and adequate for every household," Monteclaro said.
Baciwa acting general manager, Engr. Michael Soliva, said he is grateful for the project and believes that through the joint venture agreement (JVA), they are on track in terms of providing sustainable water for their consumers.
"We will do our best to help PrimeWater, being our JV partner. All our combined efforts will ensure the achievement of the goal of the JVA," Soliva added.
He said he hopes for the success of PrimeWater and Baciwa's future water source development projects.
Monteclaro said the LuisVille Pumping Station is just one of the many improvements which PrimeWater Bacolod and Baciwa have lined up to boost water service in the city, a press release from the company said.
"Water plays a very crucial role in our everyday lives. We in PrimeWater and Baciwa, through the JV partnership, have committed to efficiently provide this necessity for our existing and potential customers with these development projects," she added. — PR