Scattered all over the world are esteemed Bacolodnons, who not only succeeded in their chosen field, but are doing works that literally, could save the human race. One of them is Dr. Melvin Sanicas.
Sanicas gained prominence as a physician-scientist with over 10 years of international experience in clinical research and development, as well as management of vaccine programs in Asia Pacific, Europe, Latin America and Africa.
He has been working on vaccines, vaccination, and vaccine development since 2011 even before COVID-19 and vaccines became a hot topic of conversation for everyone. Even before the pandemic, Sanicas has been active in science communication. He has written scientific news articles and Op-Eds.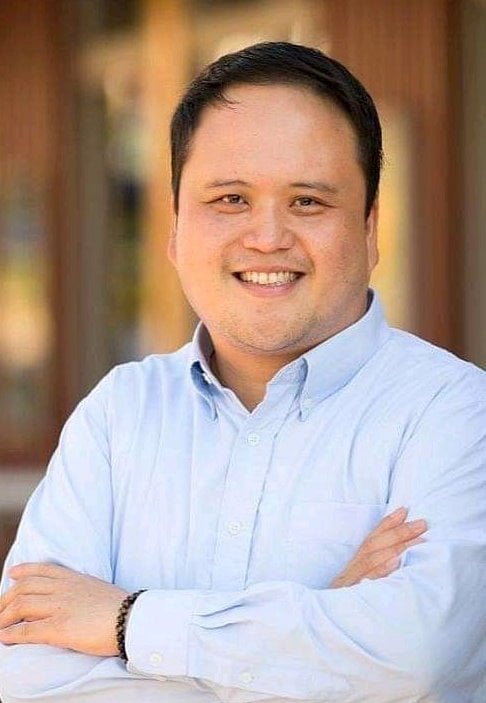 With more and more anti-science misinformation on the internet and social media, he created a Twitter account four years ago and started simplifying scientific news and debunking falsehoods.
Perhaps, Dr. Sanicas was destined to be one of the best in his field. As a student he was an achiever. He earned his bachelor's degree (cum laude) and medical degree from the University of the Philippines Manila. He has postgraduate degrees in vaccinology and pharmaceutical clinical development (cum laude – Università di Siena, Italy), infectious diseases (London School of Hygiene and Tropical Medicine, UK), health economics (University of Aberdeen, UK), patient safety and clinical risk management (University of Leeds, UK), and public leadership (Harvard Kennedy School, US).
The fascination with the world of science and medicine runs in his family. His brother, also a physician-scientist, is a PhD student at the Aix-Marseille Universite, in Marseille, France, while his sister works as a systems analyst for the Integrated Health Information Systems in Singapore.
CITIZEN OF THE WORLD
Doctor Sanicas loves to travel and has been to over 60 countries. He has lived, worked and studied in The Philippines, Malaysia, Singapore, US, UK, Germany, South Africa, Italy, Switzerland and speaks Bahasa, Italian, Spanish, German, in addition to Tagalog, Ilonggo, and English. He is a TED Educator and has developed several lessons on tuberculosis, meningitis, influenza, coronavirus, and vaccine development.
CONQUERING CHALLENGES
As a Filipino living and working overseas, Sanicas has experienced similar things as that of other Pinoy OFWs.
"When working overseas, Filipinos encounter not only homesickness and loneliness but also varying degrees of discrimination from locals, colleagues and employers. I have not been immune from these experiences, especially when I was just starting my career in an extremely technical and competitive domain," he said.
"Working in foreign countries – dealing with locals and communicating in different languages – is exhausting and it takes time to adjust and adapt, learn their language and understand their culture," he added.
But so far, a decade and a half since he started working, the scientist from Bacolod said he is doing fine.
Sanicas have been active in social media especially since the beginning of the pandemic to inform the public of COVID-19 facts and updates. As someone constantly debunking misinformation, he is not immune to personal attacks and expletive-filled emails from anti-science and anti-vaxxers.
"I was recently suspended from Facebook and Twitter because of coordinated attacks from antivaxx," he said.
Sanicas deals with work-related issues with the mindset that the solution depends on the context and each specific situation. To solve a major issue, he said the goal should be to get quick feedback on whether that decision was a good one or not.
"If it wasn't, then you need to pivot and seek a different path. PDCA/PDSA – a continuous loop of planning, doing, checking (or studying), and acting – is a great mindset for many types of work-related issues," he said.
Some issues resolve on their own without any interventions. Others are hopeless and you need to cut your losses and move on, Sanicas added.
LIVING IN THE PRESENT
COVID has drastically changed the world. For Sanicas, the past year has shown us that asking about where you see yourself in five years is not helpful at all.
"Nobody thought that we would all be staying at home for the whole 2020. We need to live in the present because the only moment you have control over is right now," he said.
"What we can be sure of is this – COVID is not going anywhere any time soon. I think in the next few years, I will still be busy with this biggest 'twindemic' of our lifetime – the coronavirus pandemic and the 'infodemic' of misinformation," the physician-scientist said. – NWI