Policemen swooped down on a discovered marijuana plantation and arrested two suspected cultivators Friday in Sitio Handalago, Brgy. Nataban, San Carlos City, Negros Occidental.
Led by Lt. Col. Jesus Mesahon, San Carlos City police chief, and Lt. Col. Antonio Benitez, newly-designated chief of the Police Regional Office 6 Drug Enforcement Unit, the policemen uprooted 57 fully grown marijuana plants, with a market value of P240,000.
Nabbed were the alleged marijuana cultivators, identified by the police as Armando Quejadoy and Peter Loar, both categorized by the police as Street Level Individual drug personalities and farmer-residents of the place.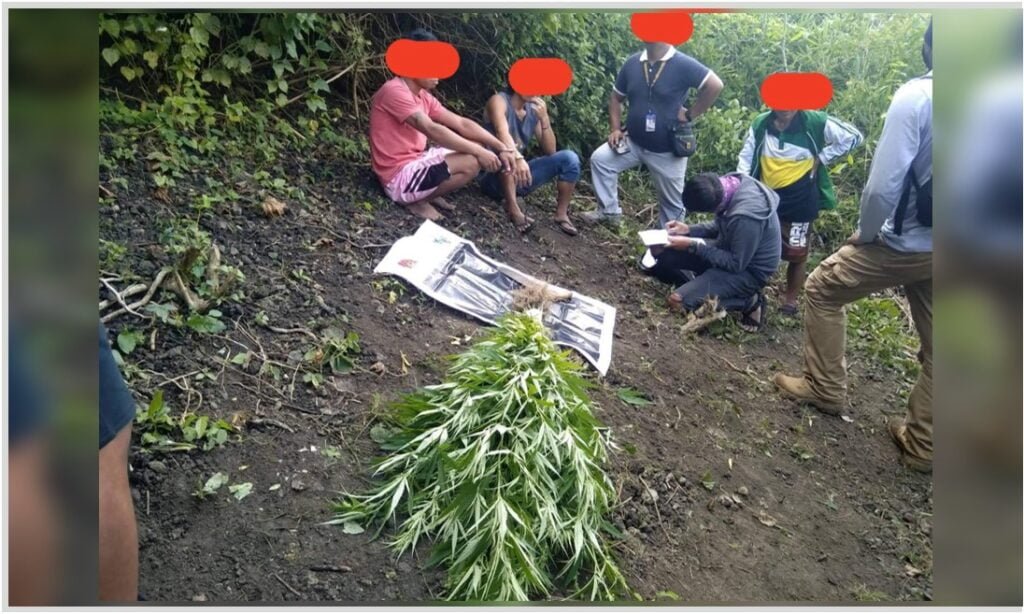 The San Carlos City police and RDEU 6 were joined by the 605th Company of the Regional Mobile Force Battalion 6 and the 1st Provincial Mobile Force Company of the Negros Occidental Police Provincial Office and Maritime Command 6, in the conduct of anti-drug operations.
Meanwhile, two separate drug-bust operations in Bacolod City Friday led to the arrest of five drug suspects and the recovery of 30 grams of suspected shabu, with a market value of P204,000.
Arrested by the BCPO Drug Enforcement Unit in Purok Narra, Brgy. Handumanan, Bacolod City, were Joseph Espirito, Rio John Diwatin, Cesar Espirito, and Rose Anne Bachoco.
The police recovered 25 grams of suspected shabu, with a market value of P170,000, drug paraphernalia, and P500 in marked money.
On the other hand, the apprehension of Robiemel Gabuelo, alias Tata, led to the confiscation of an estimated five grams of suspected shabu, with a market value of P34,000, marked money of P500, and P300 in cash.
Five more drug suspects were also accounted for by the police, in a series of buy-bust operations on June 23 in the cities of Sipalay, Cadiz, and Sagay, as well as in the towns of EB Magalona and Ilog.
Frank Vincent Carag was nabbed in Sipalay, Ivan Klein Hulleza Sr. in Cadiz City, Raymundo Tupaz Jr. in Sagay City, Michael Federico in EB Magalona, and Cyril Napari in Ilog.
Recovered in the anti-drug operations were about 2.3 grams of suspected shabu, with a market value of more than P15,000, and marked money of P2,300./GB