Bacolod City Emergency Operations Center executive director Em Ang said 100 of the 740 minors under Pediatric A3, or those 12 to 17 years old with comorbidities, who have registered online, will be inoculated on Oct. 29 as part of the simultaneous launching nationwide.
The rest will be vaccinated against the coronavirus disease starting Nov. 5, Ang added.
The Department of Health scheduled the simultaneous regional launching of vaccination for Pediatric A3 on Oct. 29.
Ang said these minors must be accompanied by parents or guardians during the vaccination, and should present medical certificate from their pediatrician.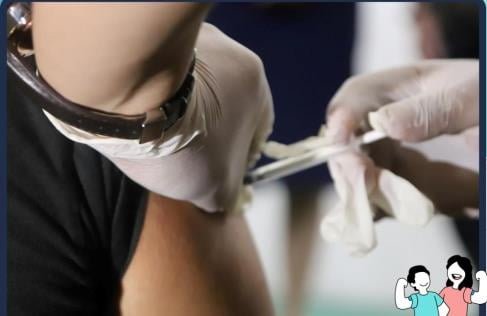 The Pediatric A3 includes children with medical conditions, like Down syndrome, cancer, and other ailments that occurred since birth or developed as they grew.
Ang said the DOH-approved center in Bacolod for the inoculation of Pediatric A3 is Riverside Medical Center.
She said the hospital management has allotted a separate space for the children, who will be vaccinated with the Pfizer brand.
EOC deputy for medical and data analysis, Dr. Chris Sorongon, said that while vaccination for the Pediatric A3 starts, the master listing of 12 to 17 years old Bacolodnons without comorbidity will also continue.
The EOC aims to inoculate 100,000 minors, and will wait for the go-signal from the DOH. Registration for this sector is ongoing via https://tinyurl.com/bcdceirminors.
The EOC is also coordinating with the Department of Education for the master listing of students.
The Bacolod City government, meanwhile, is continuing with its round-the-clock vaccination, and has allowed walk-ins of adults willing to get vaccinated.
Sorongon said they also started the house-to-house vaccination, in order to encourage more residents to receive the anti-COVID shots.
EOC records show that about 57 percent of the 422,000 target population had already been vaccinated. — MML