The Tanduay Bacolod Rum Festival will be held Aug. 12 to 20 in a bid to help boost tourism and refuel the economy, and a fitting prelude to the Masskara Festival celebration.
The Rum Festival will showcase the craftsmanship, skill, and artistry of Bacolodnons through various events, like a culinaria competition among restaurants that will feature rum-infused dishes, as well as flairtending and mixology.
Bacolod's famed culinary culture will take center stage during the festival, and a food park is also planned for visitors to enjoy various dishes. Other activities are barrel art, bottle design, and street art competitions.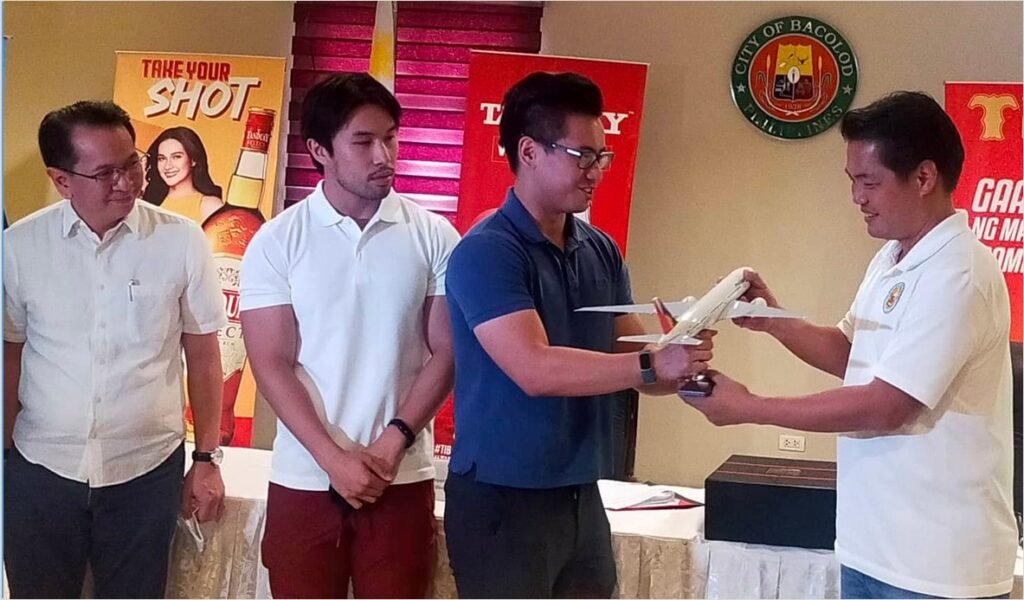 The festival will close with music and dancing at the Bacolod Government Center grounds, with a street dance fusion and float competition, and a rock concert.
"We, at Tanduay, are honored to be a part of your initiative in driving business and tourism back in the city as we continue this year the holding of the Rum Festival," Lucio Tan III, president and chief operating officer of Tanduay Distillers Inc., and vice chairman of the Lucio Tan Group, told Mayor Alfredo Benitez in a press conference Friday at the BGC, where the partnership in staging the festival anew was announced.
The festival was first held in Bacolod in August 2019, by virtue of City Ordinance No. 898 authored by Councilor Em Ang. But it was shelved in 2020 and 2021 amid the coronavirus disease pandemic.
The company said that Benitez has been drumming up investor confidence in the City, and Tanduay is one of the first companies that responded by initiating the Rum Festival to help boost tourism and drive the businesses' return to normalcy.
Benitez thanked Tanduay for restaging the festival, adding he hopes that this will show the other investors that Bacolod is open for business and tourism.
"We will make sure that the festival will unfold without a hitch," while ensuring that health protocols are complied with, the mayor added.
Tan, meanwhile, stressed in his message that rum-makers owe the sugarcane industry of Negros Occidental for producing the best quality raw materials for spirits that are now gaining new followers in different countries.
Tanduay has been on a winning streak in recent years, and was recently declared the World's Number 1 Rum brand for five consecutive years by Drinks International magazine.
Tan said that despite the COVID pandemic, Tanduay has been gaining on the market, and expanding overseas.
Tanduay sold about 21 million cases in 2019 and 23 million cases in 2021 in the country, and is now in 14 states in the US and also expanding in the EU, Tan added./CGC