Smart Communications Inc. has asked Globe Telecom Inc. to resolve "the serious and persistent concerns affecting Globe customers wanting to port in or transfer to Smart but have been unable to do so".
The company said this was due to Globe's system-readiness issues and general unpreparedness to implement the Mobile Number Portability (MNP) Act, or Republic Act No. 11202, its press release said.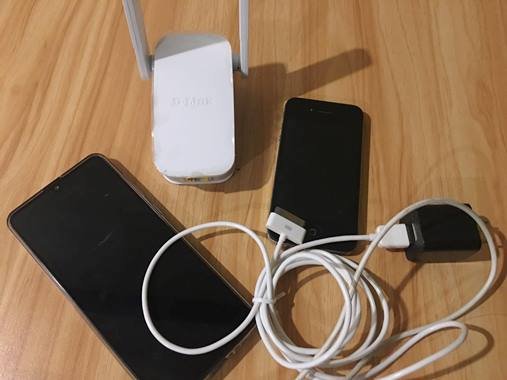 The MNP Law guarantees customers the ease of switching network within the mandatory period of 48 hours without the need of changing their mobile number starting Sept. 30, and prohibits the denial or withholding of, or delay in providing, the benefits of the law to a qualified customer.
Smart also asked the National Telecommunications Commission (NTC) to look into why Globe's mobile service provider GOMO had failed to take part in the MNP launch Sept. 30.
"Globe had advised customers on Sept. 29 that MNP will be available on GOMO only this month, due to "unavoidable technical issues"," the press release added.
In a letter to Globe, copy furnished to NTC Commissioner Gamaliel Cordoba, Smart Regulatory Affairs' manager, Atty. Kenneth Regañon wrote: "Globe's constructive denial of its customers' choice to switch to Smart seamlessly without the hassle of changing their mobile number, which seemingly stem from system errors and the apparent general unpreparedness of Globe sales force to implement the MNP Law, ultimately compromise, if not maim the spirit of the law, which is to honor and protect the customers' choice of their preferred network".
Given all the serious shortcomings in the first 72 hours, carried over and magnified in the first week of implementation of the MNP Law with no committed timelines for permanent fixes, the pressing issues are beyond just 'hiccups', he added.
  Smart also submitted letters to the Telecommunications Connectivity Inc., the joint venture of the mobile service providers that provides number porting services under the MNP Law, on the matter.
As of Oct. 5, Smart logged a 38 percent rejection rate by Globe due to "technical issues". The 'data fix' is not generating the results Smart needs to complete the porting in of Globe customers to Smart, it added.
"We demand a firm commitment on timelines so we can handle appropriately and cascade with our store frontliners accordingly," Regañon said. ||