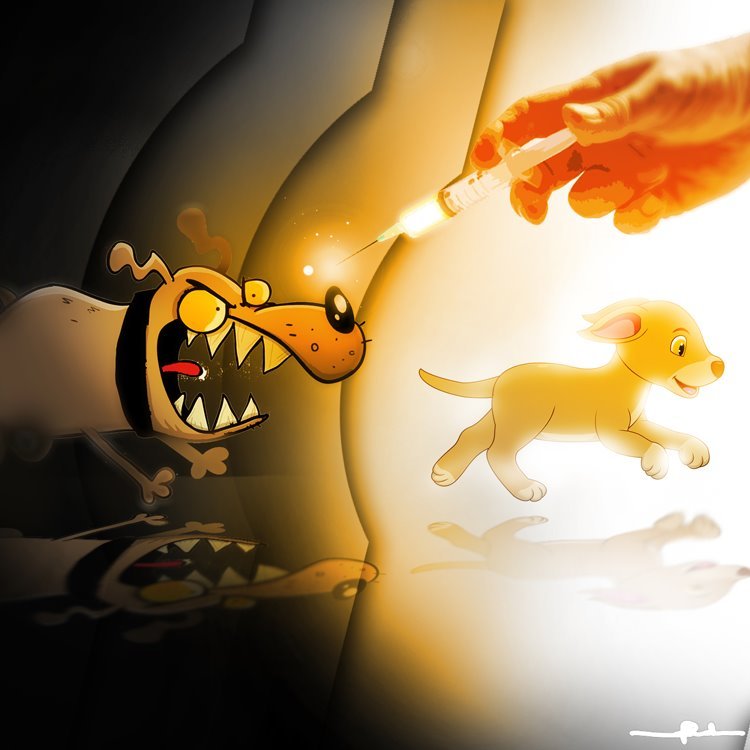 About 59,000 people died from rabies in 2020. Most victims were from Africa and Asia. Between 200 and 300 of these annual cases were in the Philippines. Experts say the number of cases is conservative estimates because of underreporting or failure of the victims to seek proper medication.
The figures may not be as staggering as the 2.7 million COVID-19 deaths as of this writing but the message, health experts say, is very clear: Rabies remains a public health concern.
With this health issue coming into the fore, March has been declared as Rabies Awareness Month by virtue of Republic Act 1948. In the Philippines, RAM's observance this year is anchored on the theme, "Makiisa sa Barangayan Kontra Rabies, Maging Responsible Pet Owner".
The theme highlights the role of each community stakeholder, especially pet owners, in the battle against this fatal disease. In its Executive Order 84, the Department of Interior and Local Government reminded the public that rabies is a human infection after a transdermal bite or scratch by an infected animal like dogs and cats, and rabbits, too. It can be transmitted when an infectious material, usually saliva, comes into direct contact with a victim's fresh skin lesions. Rabies may also occur, though in a very rare case, through inhalation of virus containing spray or through organ transplants.
To further drive home a point, the DILG EO further states: "Rabies is considered to be a neglected disease which is 100 percent fatal, though 100 percent preventable."
As we continue to face this menace, the Philippine Council for Health Research and Development, together with other government health institutions, is mounting a campaign to raise people's consciousness to the dangers of infectious viral diseases like rabies.
Both the PCHRD and DILG focus their campaign on responsible pet ownership, encouraging them to have their pets registered and vaccinated.
They also pointed out the need for animal bite victims to practice immediate washing of bites with soap and water for 10 minutes, and receive appropriate post-exposure prophylaxis or PEP, if needed, from trained health workers and not from traditional healers.
Lastly, they urged legislators, local chief executives, non-government organizations, people's organizations and other stakeholders to implement and support a comprehensive rabies prevention and control program. – NWI