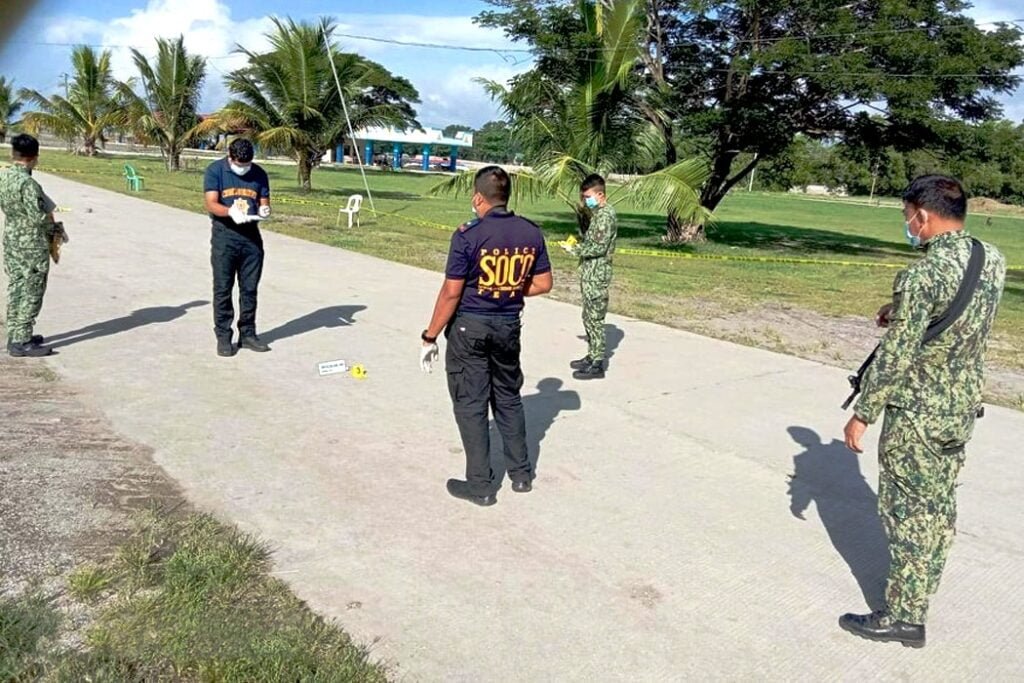 An intelligence officer of Pontevedra Municipal Police Station in Negros Occidental was gunned down by a motorcycle-riding assailant at the town's Reclamation Area, Barangay 1 on Monday morning.
The victim, identified as Staff Sgt. Ildefonso Casugod, was declared dead on arrival at the Bago City District Hospital, police chief Capt. Hancel Lumandaz said.
He said that Casugod, 37, succumbed to a gunshot wound in the head.
The policeman was shot by the unidentified gunman, who was wearing a face mask and hooded blue jacket, while he was jogging with Mayor Jose Maria Alonso, the latter's bodyguard Ramon Bringuelo, and Senior Fire Officer 2 Edmund Cabatas.
The mayor said he did not witness the actual shooting of Casugod, who stayed behind him, after their initial conversation.
Casugod disembarked from his bicycle then approached the mayor shortly before he was shot.
The assailant, according to the police, was armed with a .45 caliber pistol.
Alonso called on the authorities to exert their best effort in identifying the gunman to give justice to the death of Casugod, who is a resident of Barangay Recreo.
While the mayor was not harmed, Governor Eugenio Jose Lacson said that justice has to be given to the passing of the policeman, as he expressed hope that the Casugod family will be able to get justice.
Col. Romy Palgue, provincial police director of Negros Occidental, said they are looking into the involvement of communist rebels, as among the suspects, as he reminded policemen to be vigilant for the Communist Party of the Philippines' 52nd founding anniversary on Dec. 26. – GB