A 30,000 square-meter property of sugar planter Manuel Lamata in Brgy. Luna, Cadiz City, Negros Occidental, will be the location of an airbase of the Philippine Coast Guard in the province soon.
Lamata and Coast Guard Capt. Ludovico Librilla, PCG-Western Visayas District deputy commander, signed on Sept. 23 a deed of usufruct to convert the property into an airbase.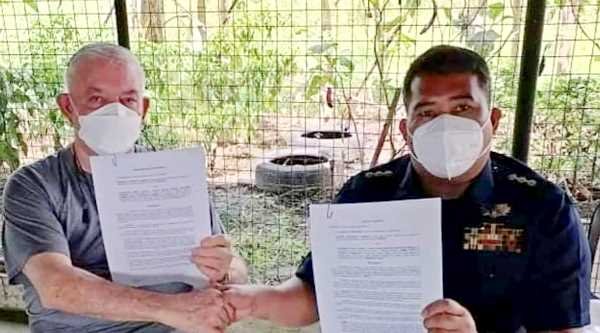 Librilla said the infrastructure project is necessary for the delivery of Coast Guard service through its aerial assets in the Western Visayas region.
"The airbase will allow the PCG to conduct aircraft landing, refueling, and restocking of materials for logistical missions, such as search and rescue operations, reconnaissance, aerial surveys, and aerial domain awareness," Librilla added.
"We are grateful to Mr. Lamata for donating a portion of his lot in support to the PCG's mission to serve the nation with patriotism, compassion, and fear of God," he stressed. –GB