Lance Norbe won as champion in the open men's category while Jirah Grace Oliveros reigned in the women's open group in the San Carlos City Table Tennis Tournament.
Norbe, who placed second in the 18-Under category, beat Jeck Gabrinez in the finals, while Marvin Dalut placed second runner-up.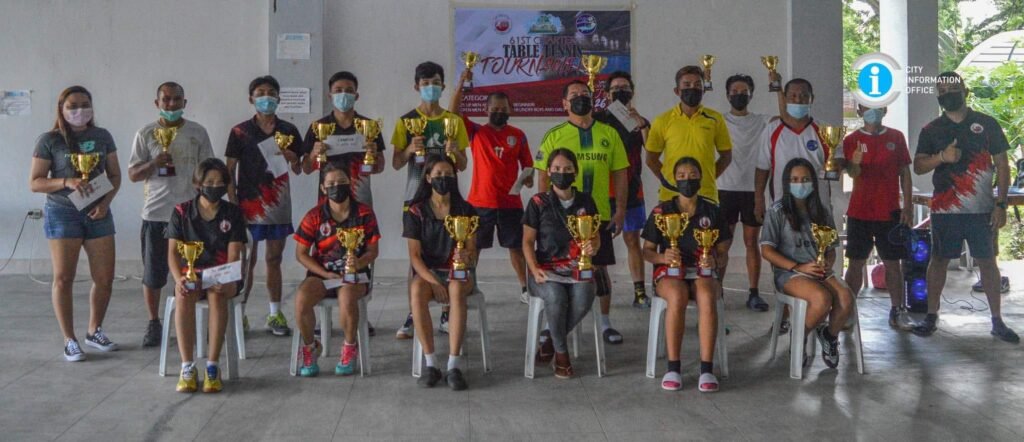 In the women's division, Oliveros prevailed over Monica Zapanta in the battle for first place, while Febe Jeanne Magalona secured the second runner-up spot.
Meanwhile, the winners in the beginners' category were: Gabriel Norbe (champion), Jonathan Cabatas (first runner-up) and Virgilio Subrado Jr. (second runner-up).
In 18-Under girl's category, Febe Jeanne Magalona was champion, Christine Deiver Gabrinez placed first runner-up and Actxel Jen Generoso, second runner-up.
Champion in the 18-Under boy's category was Jeck Gabrinez with Nicol Sadio as second runner-up.
In 25-Up, Sarah Sayson took the spot at the top, with Elisa Jane Elesorio landing first runner-up and Krisha Jane Subrado, second runner-up.
Champion in the 25-Up men's event was Jofer Lance Sayson with Mark Cabatas and Marvin Dalut, placing first and second runners-up, respectively.
The table tennis and badminton tournaments were launched by the city on June 26 as part of the 61st charter anniversary of San Carlos on July 1, that was declared a special non-working day by President Rodrigo Duterte, through Proclamation No. 1171.
About 46 players participated in the two-day tournament.
Jesus Facundo Combate Jr., officer-in-charge of the City Sports Office, and UAE certified international federation table tennis coach, Darwin Uy, handed the trophies and cash prizes to the winners.
Uy said he sees potential among the table tennis players of the city, and is thankful that the city government and the Negros Occidental provincial government are fully supportive of the sporting event.
He added that the Philippine Table Tennis Federation Inc. is considering allowing San Carlos City to join the regional table tennis ranking tournament this year, the press release said.
Meanwhile, the badminton competition in various categories is ongoing throughout this week. —