Joy was etched on a mother's face as she received a food pack containing rice and other items.
"Madamo nga salamat, natandog ang amon balatyagon nga may nagabulig sa amon bisan sila man naga-kinahanglan man siguro sang bulig," she said at the distribution center in Silay City.
"Your kindness inspires us toward quick recovery," she said.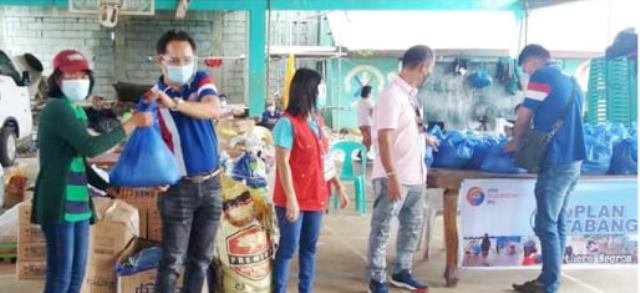 "Thank you RMN, your help is greatly appreciated. We will always remember this," a teary-eyed San Carlos grandmother said in Bisaya as she held the food package in her hands.
The scene and the words of gratefulness were repeated dozens and dozens of times when RMN-DyHB and i-FM distributed from Jan. 18 to 25 the food assistance for flood victims in five cities – Talisay, Silay, Victorias, Cadiz and San Carlos – and the EB Magalona town.
The food items were donated by almost a hundred establishments, organizations and DyHB listeners who responded to the campaign for assistance to victims of the floods that hit northern Negros on Jan. 1 and 8. RMN campaigned for the assistance under its OPLAN TABANG program.
Dr. Jeony Bigay, DyHB station manager, said more than 1,000 families affected by the floods benefitted from the campaign launched by the station and RMN Foundation.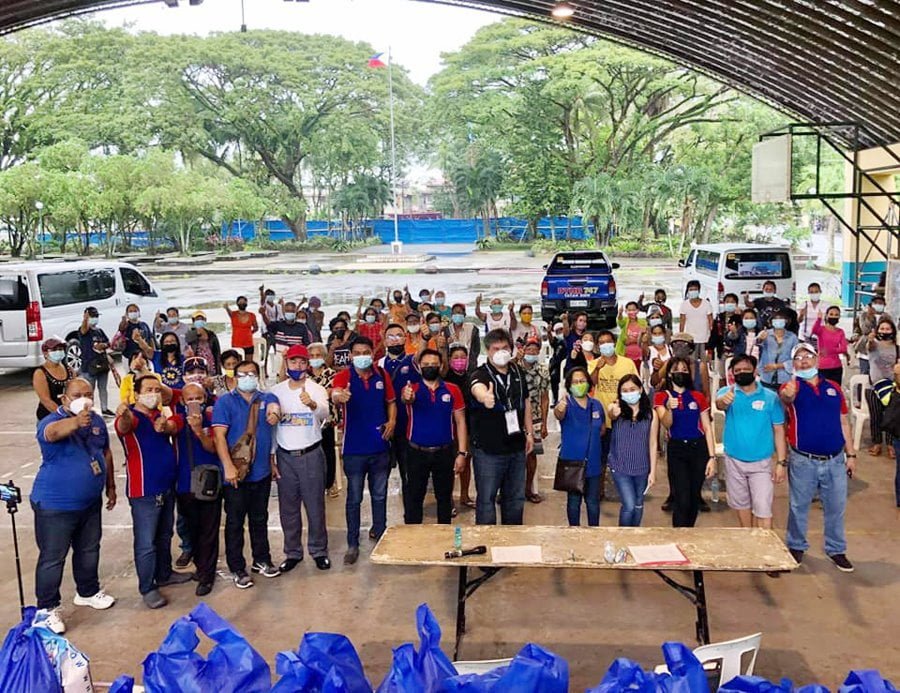 "OPLAN TABANG is the RMN Foundation's corporate social responsibility program that provides aids to victims of disasters and calamities," Dr. Bigay reiterated.
RMN sought the assistance of the six local government units through their respective Social Welfare and Development departments, which identified the recipients of the assistance.
Many of the recipients were displaced by the floods, which caused huge destruction or damage to property as well as farms and other sources of livelihood, Dr. Bigay further said, adding it was, indeed, a sad way for the families to greet the New Year as the first flood occurred on Jan. 1.
The Foundation acknowledged the generosity of donors, including Overseas Filipino Workers who are listening or watching DyHB programs online, as well as church organizations and sectoral groups.
The donations included cash, RMN added.
The Foundation reiterates its gratitude to those who responded to OPLAN TABANG including UNAHCO Inc. led by Eric Buenvenida, regional operations officer for Negros Island, and Dr. Wena Mae Abarillo, trade marketing specialist, who said she is very happy her team had the opportunity to be part of the campaign and the distribution activity in San Carlos City.
"It's heart-wrenching seeing people so helpless. Seeing people express their gratitude and happiness is truly inspiring and heartwarming," she said in a distribution site.
Silay Mayor Mark Golez expressed gratitude to the two RMN stations for extending help to 62 families in the city.
The distribution as a fulfilling experience for RMN personnel, like News Director Albert Giner, who said, "I am happy beyond words it's really fulfilling to do one's civic duty."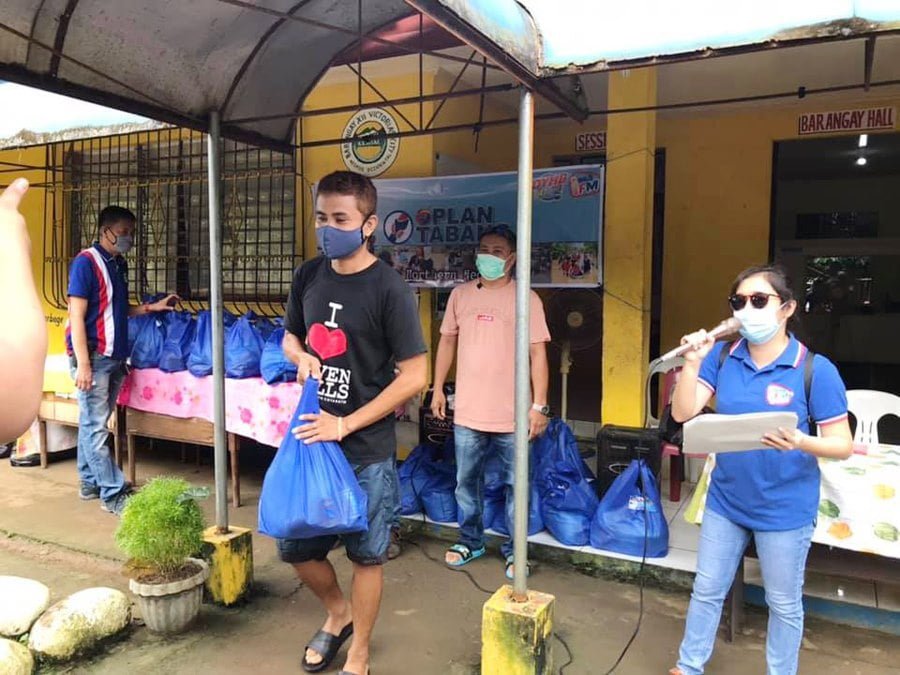 iFM 94.3's DJ Kit-Kat said she feels privileged that she is part of a network that is used as an "instrument to help the needy and the underprivileged in times like this." It's inspiring to see the spirit of solidarity between management and staff, she added.
DyHB reporter Nonie Flores shared, "I am very happy to see people expressing their joy and appreciation. I will always remember this experience."
Summing up the civic duty of RMN-Bacolod, Dr. Bigay said that the OPLAN TABANG was conducted as they are standing firm on and are guided by the principle for the network carried out by RMN owner, Henry Canoy.
"RMN recognizes no higher authority than that of the national interest and no higher obligation than that of public service." –- Maria Sol Jolito