The proposed 2022 budget of the provincial government of Negros Occidental shows an increase of P1.3 billion, from its 2021 appropriation of P4.4 billion.
Gov. Eugenio Jose Lacson submitted a P5,719,337,346 proposed 2022 budget of the provincial government to the Sangguniang Panlalawigan for review, deliberations, and approval.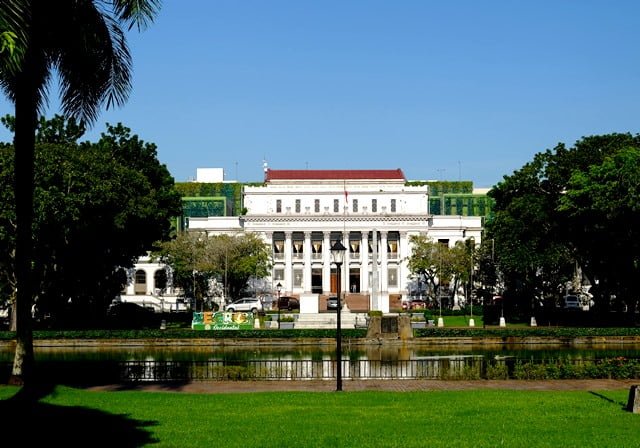 Lacson said the budget increase is due to the hike in the National Tax Allocation of Negros Occidental by P1.4 billion, with the implementation of the Supreme Court ruling on the Mandanas-Garcia case.
The SC affirmed that local government units are entitled to a "just share" from all national taxes collected and not just from the Bureau of Internal Revenue.
Lacson, in his letter to the SP, through Vice Gov. Jeffrey Ferrer, said the annual expenditure program is designed to better address the climactic issues and concerns of Negros Occidental.
While there is a dramatic increase in the National Tax Allotment, formerly known as the Internal Revenue Allotment (IRA) share caused by the SC ruling, Lacson said it is still an uphill climb considering that this does not come without added responsibilities.
"As a result of the additional sum in our NTA, the provincial government is required to provide programs, projects, and activities to be devolved from the national government," he added.
Of the proposed P5.7 billion budget, P1,752,715,730 is earmarked for Personal Services, P1,812,481,024 for Maintenance and Other Operating Expenses, P12,000,000 for Capital Outlay, and P2,142,140,592 for Special Purpose Appropriations.
Lacson also proposed a budget of P183,846,174.37 for the provincial government's Economic Enterprise Development Department.
The SP Finance Committee is expected to start deliberating on the proposed budget of each Capitol department next week. – GB