A son of a sugarcane farmworker, locally called "karga-tapas", and a 4Ps (Pantawid Pamilyang Pilipino Program) beneficiary is among the 40 new civil engineers produced by Carlos Hilado Memorial State College in Talisay, Negros Occidental.
He is Michael Mayordo Jr., 23, the third among the five children of Michael Sr. and Nelia, a manicurist, of Barangay Baga-as in the southern Negros town of Hinigaran.
Michael Jr. graduated valedictorian from Esteban Jalandoni National High School in 2015, and completed his grade school education from Don E. Jalandoni Memorial Elementary School in 2011, also as class valedictorian.
He was one of the Pantawid awardees in 2015 from Region 6, a lone recipient from Negros Occidental, as a top student-beneficiary of 4Ps.
***
Life is like a roller coaster, it is filled with ups and downs. We may encounter so many difficulties that can cause us to fall down but the issue is not how many times we fall, but how many times we rise up and fight.
I can vividly remember how hard life is since I was just a kid. We are five siblings and raised by our parents through "karga-tapas" which is a coined term referring to a sugarcane farmworker, whose job is to cut and haul the cane. Despite their perseverance, it couldn't suffice for all our needs.
When our family from Hinigaran became a beneficiary of the Pantawid Pamilyang Pilipino Program (4Ps), everything changed. The program, through the cash grants, is helping us even until now by improving our health and sustaining our educational needs. It also lessens the financial burden of my parents because we are able already to buy our basic needs.
I am not ashamed that our family belongs to 4Ps. In fact, I am very grateful because many opportunities had opened doors for me. One of the momentous events in my life is when I was awarded and recognized as one of the high school 4Ps graduates with high honors by the late President Benigno "Noynoy" Aquino III. This happened five years ago at the Araneta Coliseum in Manila where I was given the chance to represent Region 6 along with the other three graduates.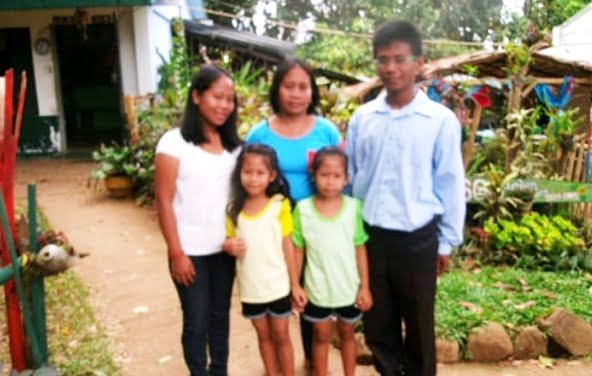 As a program monitored child, I have availed of the Expanded Students Grants-in-Aid Program for Poverty Alleviation (ESGP-PA), which helped me finish college. Now, I am reaping all the fruits of my sacrifices. I would like to take this opportunity to thank the 4Ps for snatching millions of Filipino families from the clutch of poverty.
I am now Engr. Michael S. Mayordo Jr., who just passed the November 21 Civil Engineering Licensure Examination. This is proof that no amount of difficulty and poverty could stop someone's dream, as long as you are determined to achieve it. This success marks another milestone in my life and I offer this with all humility to God which is my source of everything. I believed, without the government's help and my supportive family, I would not be able to achieve this success.
I just want to be an inspiration to my fellow beneficiaries by saying this, "Don't lose hope, just strive hard to achieve success."
Thank you, my 4Ps family! – NWI