Charito Radan III
Editor's Note: The writer is a Grade 11 student of Negros Occidental High School. He is the layout artist of ANG ANINAG, the NOHS Filipino student paper.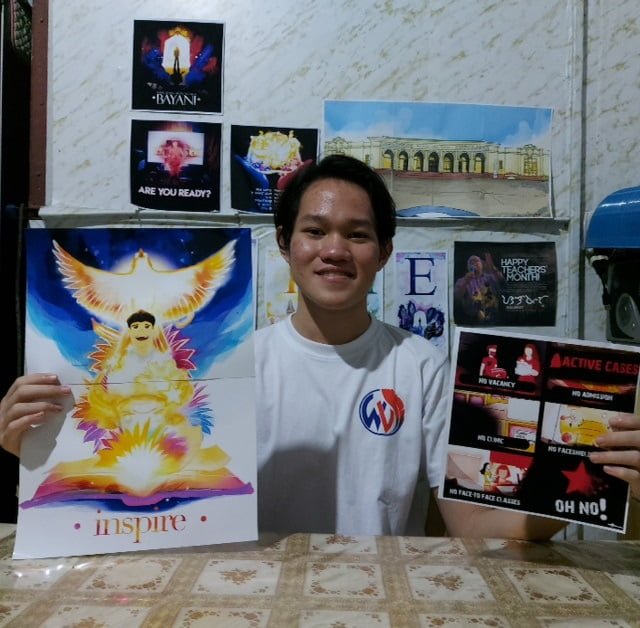 He mounted the FISH MASK, ETC., an exhibit of editorial cartoons he has made since the quarantine days were imposed due to the coronavirus pandemic.
The exhibit, posted in ANG ANINAG Facebook account, was opened on Oct. 5, the opening of schoolyear 2020-21, which was also marked as World Teachers Day. It runs until Oct. 31.
The cartoonist was named in 2019-20 one of the Jaycees' The Outstanding Students of Bacolod City.
He is the youngest of the five children of Charito Radan Jr., an electrician working in Saudi Arabia, and wife Nancy. The Radans live in Talisay City.
***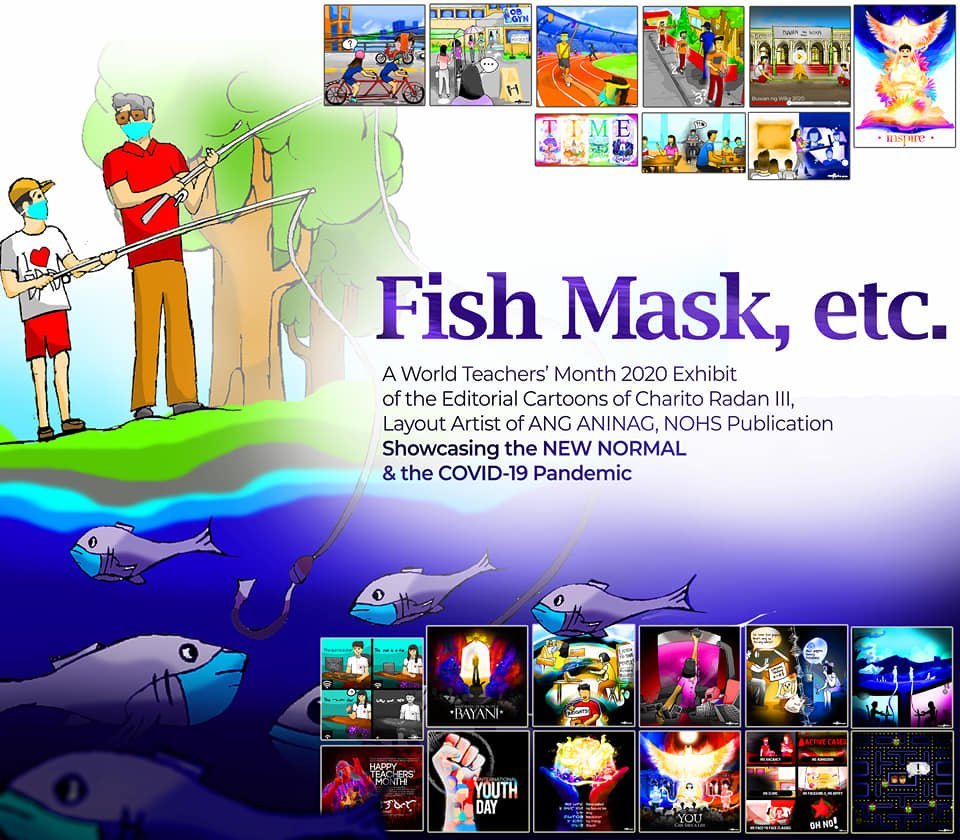 Drawing is one of my hobbies since elementary school days.
My favorite subjects to draw are buildings, landscapes and scenes in our everyday life using different types of media.
There are times when I use only the ordinary pen and a piece of paper. Sometimes , I use games, like Minecraft Terraria, that enable building simulation. Perhaps, it's will help me prepare me for a career in civil engineering.
Once I gain interest over something that I observe, that will be instantly drawn in my notebooks or scratch papers. I must admit that my notes in various subjects are filled with illustrations I draw in intricate details. — From DNA structure to the diverse subsystems of planet Earth.
Observing things around me has become part of my daily life and these observations have been instrumental so that I can create new visual. The pandemic created a huge pause to our everyday lives not knowing when we are going to return to our usual activities in the past — if ever we can do so. Days turned to weeks, weeks turned to months of staying within the four corners of our houses.
Boredom became one of our greatest enemies aside from COVID-19 and that boredom led me to do this series of artworks — In the form of editorial cartoons — that have been published weekly in the Visayan DAILY STAR.
These artworks depict what has been happening in our six-month experience with the new normal. Some of those experiences are pleasing and some of those are actually not. These experiences have also tested our sense of unity and showed the true colors of ourselves and the people around us.
It's my hope that this exhibit, more than depicting facets of our lives for the past six months of the coronavirus pandemic , will inspire fellow students and others to use their imagination and creativity to transform a crisis into an occasion of opportunity and growth. https://www.facebook.com/NOHS-Publication-111079716894567/photos/pcb.343980443604492/343978073604729/