One Regis, the first residential condominium tower in property giant Megaworld's The Upper East township in Bacolod City, opened its doors to members of the media Aug. 26 for a tour of its amenities and facilities.
The 12-storey building, with 11 residential levels, boasts of adult and kiddie pools, pool lounge and deck, toddlers' play area/daycare, a fitness room for yoga and zumba enthusiasts, a gym room for the health conscious, and a function room of modern contemporary style that can accommodate up to 30 persons, among others.
Its 328 units, consisting of 170 studio type units, 20 executive studios, 15 studio units with lanai, 108 one-bedroom units, six one-bedroom with lanai, and nine two-bedroom units, will be formally turned over to residents in September, Jennifer Palmares-Fong, vice president for Sales and Marketing of Megaworld Visayas, said.
Each unit has ceramic planks and tiles for a clean, cool look, and the kitchen equipped with modular overhead and under-counter cabinets, a grease trap, and mechanical ventilation, among others.
One Regis has a security command center for a 24-hour monitoring of its facilities, with an audio-video system connecting the reception and security areas, an automatic heat/smoke detection and fire sprinkler system for all units, a standby power generator, a centralized mailroom with individual mailbox for each unit owner, and closed-circuit TV monitoring in selected areas.
Megaworld partnered with a property management company for an exclusive and "integrated hospitality approach" for One Regis residents.
"The residents will get the security they'll need," Andrew Fernandes, hospitality manager of Asia Affinity Property Management Inc. said after the media tour.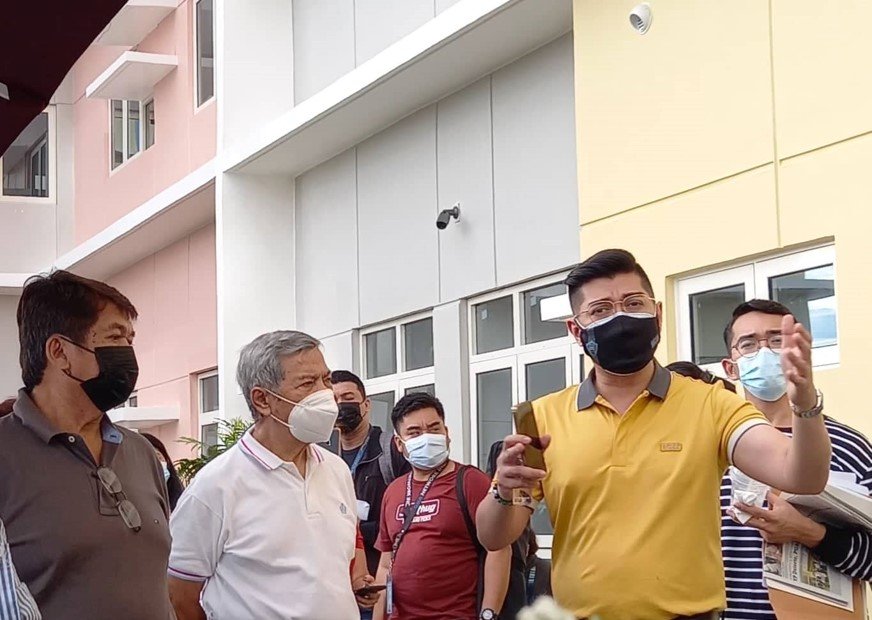 He assured unit owners of an old-style customer service, considering that Megaworld is not only building buildings, but also building communities.
Asia Affinity Property Management Inc. general manager Achilles Braga said the integrated hospitality approach includes engineering excellence, and a personalized concierge-style client care with focus on the health and safety, as well as the privacy and security of residents.
Harold Geronimo, vice president and head of Public Relations and Media Affairs of Megaworld Corp., also said the property giant is one of the major sponsors in this year's MassKara Festival of Bacolod, and many events will be held at the 34-hectare The Upper East.
He said that McDonald's The Upper East will open in time for the city's world-renowned festivity in October.
The store, earlier described by Megaworld as the "Philippines' Most Beautiful McDonald's", will be surrounded by a landscaped, curated garden that will also serve as an open alfresco dining area. It will have a seating capacity of 256 across the store, and will be the largest McDonald's in the whole of Visayas, with the 2,200 square-meter landscaped garden built with a laidback, modern radial design incorporating classic furniture reminiscent of the Spanish era./CGC