Heads up, Bacolod City and Negros Occidental!
A trailblazing digital-first college, with a renowned academic heritage, is offering an affordable yet quality education with flexible schedules that adjust to the convenience of the students, unlike in a typical class.
The Mapúa Malayan Digital College (MMDC) is now accepting BS Information Technology students, and BS Business Administration freshmen students, for school year 2022-2023, with classes set to start on August 24.
At MMDC, classes are designed to make them interactive, collaborative, and never boring. There will be no traditional tests, or a daily schedule packed to the rafters, with barely a breathing room to even understand all those information or learning materials, and a hesitance to approach a teacher.
Classes at MMDC are designed by Instructional System Design Professionals, with materials and information available on demand, and professors more than ready to facilitate experiences with weekly coaching.
The online learning on-the-go is made even more convenient with pocket Wi-Fi and lease to own laptop provided to MMDC students so they can be truly successful in their daily work.
"Mapúa Malayan Digital College was created with today's students' needs in mind. Students will learn through projects, problems, and cases with real-world applications," Derrick Latreille, Chief Learning Officer of MMDC and co-founder of Ayala Education, said at the launching in Bacolod City on April 21.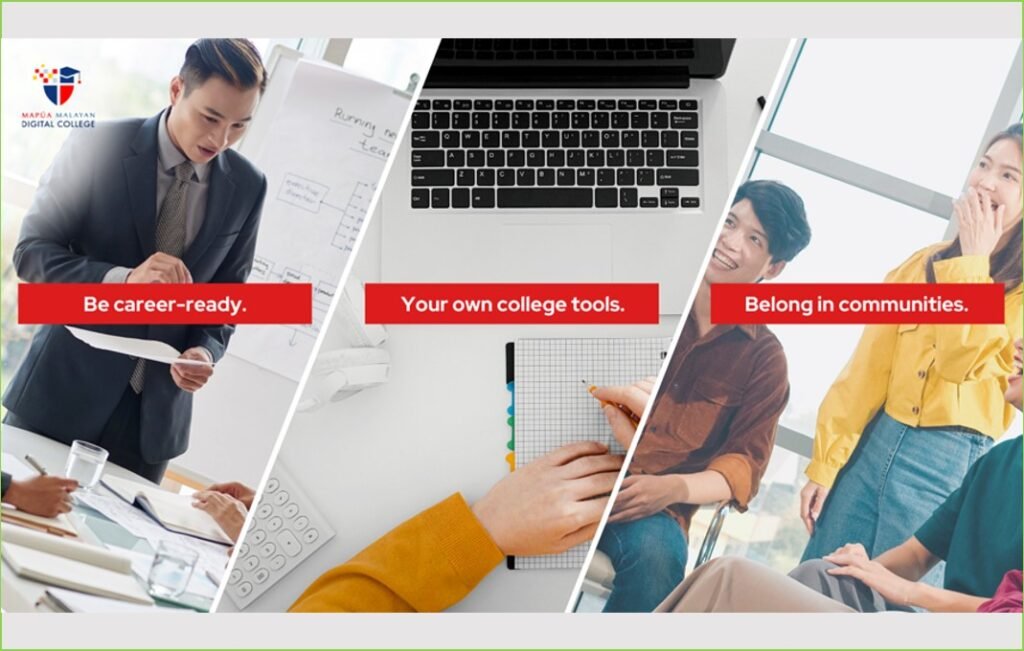 FLEXIBLE LEARNING FOR MODERN STUDENTS' NEEDS
This is not just an online class. The 7.5 hours a week of synchronous learning is made available with both early and late day schedules to give students more control of their time and let them balance academics, hobbies, family, and social life. This set-up is perfect for a working adult who needs the flexibility to complete a college degree.
"With materials and information available on demand, professors facilitate experiences with weekly coaching. The rest you manage with your flexible schedule. You learn at home or from wherever you are, and collaborate with classmates at the learning hub," Latreille added.
CONVENIENT LOCATIONS FOR STUDENT COLLABORATION
The MMDC Learning Hub in Bacolod will be at the Ayala Malls Capitol Central, a first in the Visayas, and a center for students, with internet access and safe, productivity conducive, spaces for collaboration with classmates for projects, club activities, and study sessions.
"We thought of a feature to bring students together in physical locations, not as a way of clinging to the past but of defining one type of future of online education that is enriched by physical human interactions," Dr. Reynaldo Vea, President and Chief Executive Officer of Mapúa University, said at the unveiling.
Gone are the days of typical online class with long lectures and traditional tests that a student does not know how to apply in the real-world.
The Mapúa Malayan Digital College helps students in developing not just technical skills but in also harnessing critical thinking, leadership, creativity, analysis, and collaboration. Students will learn through MMDC's Projects, Problems and Cases (PPC) model, which emphasizes real-world applications and evaluates students on their output, based on the PPC way of learning.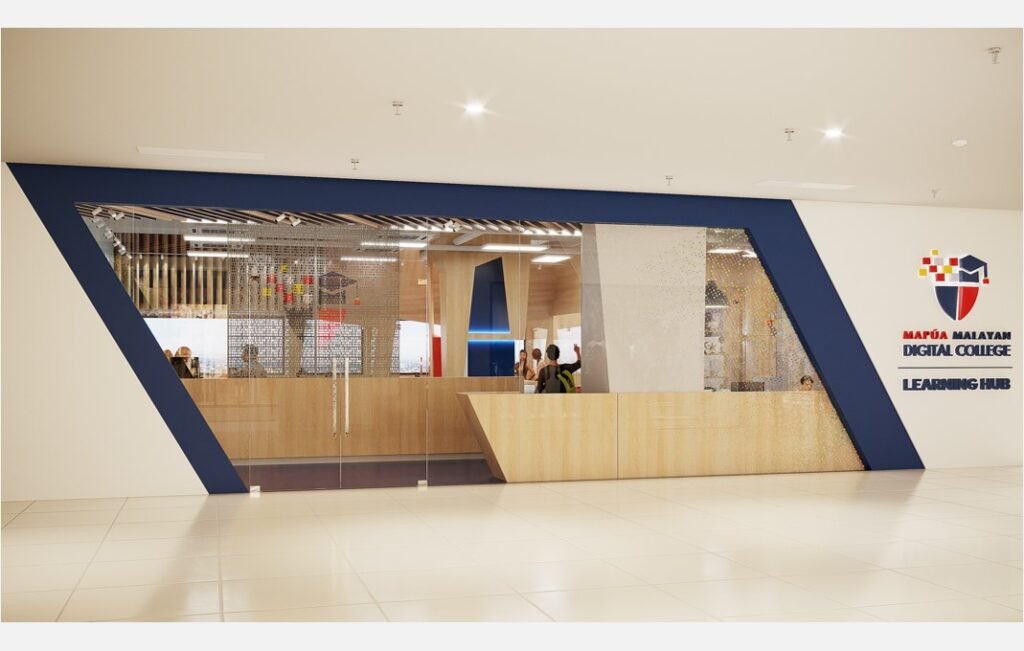 The PPC model prepares students for when they graduate and enter the workforce. "At MMDC, we immerse you in situations and challenges present in the workplace even while you're still in school."
As what Metro Bacolod Chamber of Commerce and Industry Chief Executive Officer Frank Carbon said at the launching, there's a need for schools, like MMDC, that produce entrepreneurs, visionaries who can convert their ideas into profitable business ventures, and not employees or managers.
Sharon Ciocon, Ayala Malls General Manager and Ayala Business Club Chairman, who also attended the launch, added: "As an employer, we want to see individuals who are proactive, with critical thinking and decision-making skills."
MMDC students and graduates will be highly considered for internships and employment with the college's Corporate Employer Partners, including Globe, Ayala Land, Ayala Corp., Ayala Malls Capitol Central, Yondu, and Asticom.
Jenny Chua, Vice President for Marketing and Sales, said "MMDC's student experience model provides for everything the modern learner needs: socialization, affordability, proximity, credibility and reputation, and a curriculum that's based on industry needs and wants."
Learning from this digital college in technology and business was made even more affordable.
MMDC is offering a Pioneer Scholarship, where the first 500 enrolled students will be granted up to P20,000 discount on tuition. "With this partial discount, the enrollment fee can be as low as P19,000 per term in a trimestral setup, with a full load of 15 units."
As an academic institution anchored on excellence, collaboration, and purpose, MMDC hopes to cultivate the youth's passion for learning and service.
MMDC recently announced the launch of its Sidlak Scholarship. The scholarship aims to reward deserving youth in Bacolod City and its surrounding areas with the opportunity to prepare for the future through quality education.
All graduating Grade 12 students or high school graduates from any CHED-recognized school in Bacolod City and its nearby cities are eligible to send in their applications for the Sidlak Scholarship. These candidates must be highly engaging, with good moral character, and should be willing to support student activities and networking among the students of MMDC.
The scholarship application period started on May 1 and will run until June 15, 2022, and students may inquire or enroll by visiting www.mmdc.mcl.edu.ph. Learn more about Sidlak Scholarship here – https://www.mmdc.mcl.edu.ph/news-and-events/articles/mmdc-sidlak-scholarship/
The Mapúa Malayan Digital College changes the game in higher education in the City of Smiles and neighboring areas.
It harnesses the academic excellence and heritage that began in 1925, with the founding of the Mapúa Institute of Technology (now Mapúa University) and continuing with the Malayan Colleges in Laguna (2007) and Mindanao (2018).
Mapua Malayan Digital College means Mapúan Excellence, Digital Education, and Real World Experiences.
"Bacolod, here we come," Dr. Vea said. || NWI