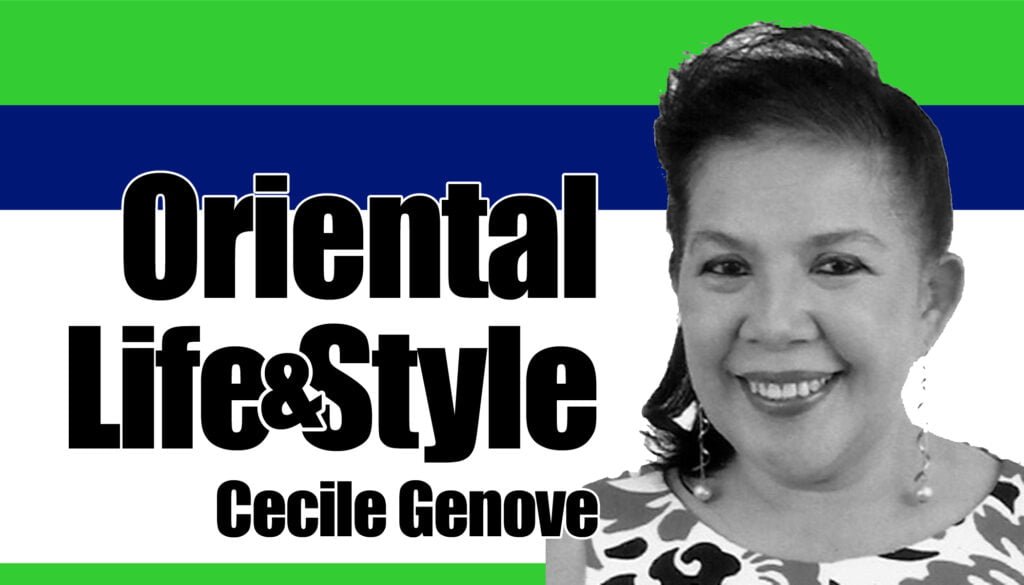 The municipal government of Pamplona in Negros Oriental has extended livelihood interventions to its women's federation group to help augment their livelihood amid the pandemic.
Pamplona Mayor Janice Degamo shared this during her Network Briefing News interview with Presidential Communications Operations Office Secretary Martin Andanar over Radyo Pilipinas recently.
Degamo said the municipal government in partnership with the Department of Social Welfare and Development through its KALAHI-CIDSS Program turned over a building to the women's federation where they can cook and sell the delicacies of their town.
The municipal government also embarked on skills retooling training and seminars to capacitate the women's federation members on various means of livelihood.
"They will attend, they will learn, and they get to bring home not just the knowledge, but the start-up capital. We give them the opportunity to learn a skill and we give capital so they can try out their skill," Degamo said.
Some of the trainings initiated by the municipal government focused on food production with snack-making and Arriba Kusina Academy 2.0, rag-making, and agriculture as 80 percent of residents in the town are dependent on agriculture as their main source of income.
Degamo said they also distributed piglets with feeds in partnership with the provincial government of Negros Oriental and tilapia fingerlings with feeds in partnership with the Bureau of Fisheries and Aquatic Resources as start-up kits for the women in their town.
"Now that we are in this pandemic, we are looking into ways to somehow help those people coming to our office asking for work so they can bring food to their families," Degamo said.
The same interview was also attended by Department of Health Regional Director Dr. Jaime Bernadas who gave an update and assessment as to the progress of the vaccination rollout in Region 7.
Degamo likewise requested for a donation of an ambulance for the municipality, which Director Bernadas approved, as well as additional vaccine supply for Pamplona apart from what is being given to them by the provincial government.
Meanwhile, in celebration of Civil Service Month in September, the Civil Service Commission (CSC) paid tribute to government frontline service workers at the provincial government, local government units (LGU), and other line agencies in Central Visayas in recognition of their efforts and sacrifice amid the pandemic.
The Commission gave digital certificates of appreciation to frontline government workers at the provincial government of Negros Oriental, Integrated Provincial Health Office, Negros Oriental Provincial Hospital, and the LGUs of Bais City, Bayawan City, Canlaon City, Dumaguete City, and Vallehermoso during a virtual appreciation event held Sept. 27.
It also recognized nine government agencies in Cebu, five in Bohol, and three in Siquijor, including some LGUs and government hospitals in the said provinces.
The same award was also given to the Department of Health, Department of Social Welfare and Development, Department of the Interior and Local Government, and Philippine Health Insurance Corporation.
CSC Chairperson Alicia Dela Rosa Bala made a salute during her speech to all the hardworking government frontline workers who kept the systems and services going despite the challenges posed by the pandemic.
"We thank their dedication, resilience, and sacrifice in serving the public. We also thank them for choosing government work and for contributing the best years of their lives. In improving the quality of life of Filipino people, we continue to look up to them as our examples and inspiration in continuing our journey in public service be it in normal times or during exceptional circumstances," Dela Rosa said.
For his part, CSC Region 7 Director Carlos Evangelista congratulated all the civil servants and their agencies who were recognized during the event.
"For the unrelenting effort and extraordinary service rendered by frontliners who are filled with admirable courage and dedication in performing your sworn duties, you are all heroes," Evangelista said. – NWI