The International Shotokan Karate Federation (ISKF) has appointed multi-awarded Bacololod instructor Randy Mengullo as its vice president for Visayas.
Mengullo is the chief instructor of the Bacolod City-based Karate Fighting System, that has been reaping awards from various tournaments in the country and gaining international exposure for its karatekas.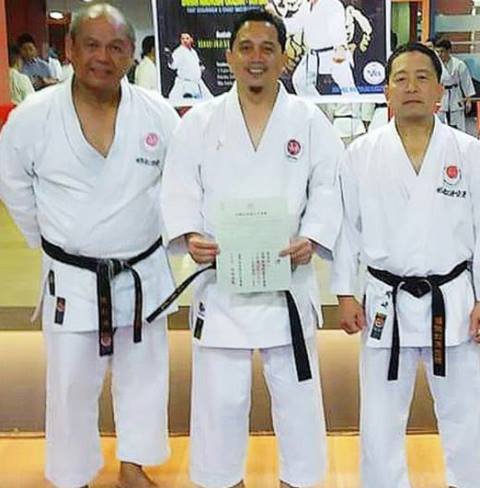 In appointing Mengullo, ISKF-Philippines chairman and country director Sensei Danilo "Bong" Mojica II, enjoined the karate community to make the sports great "by moulding people with the heart and attitude".
Mojica also said that the reorganization of ISKF Philippines is in preparation for national and international activities, competitions, promotions/ranking, training camps after the pandemic.
He added that Shihan Hiro Okazaki, ISKF chairman worldwide, will conduct nationwide training tour.
Meanwhile, Mengullo said he is honored to be appointed as ISKF-Philippines Vice President for Visayas and he welcomes the challenge the comes with the position.
"It's an honor to be a part of this prestigious organization and to be given the opportunity to be the VP for Visaya is a challenge and will surely enhance my leadership and mentoring capability as a karateka," Sensei Mengullo said.
With an international rank of Shodan (1st Dan) in the ISKF and a Sandan (3rd Dan) national rank under the Philippine Shotokan Karate Federation, Mengullo is the official karate coach of Team Bacolod. – NAB