Negros Occidental Vice Governor Jeffrey Ferrer yesterday said that the National Unity Party (NUP) Negros Occidental chapter will follow party decisions should it decides to  support Davao City Mayor Sara Duterte-Carpio, if she will run for president in next year's elections.
This after NUP deputy secretary general for political affairs, Reggie Velasco, said that they are now ready to sign another alliance agreement with the Hugpong Ng Pagbabago (HNP), a regional party formed by Duterte-Carpio in 2018.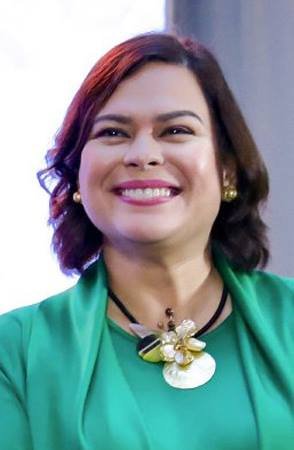 "If NUP will decide to support Sara, so be it, there is no problem. We will support as party members," Ferrer, who is also the president of United Negros Alliance (UNegA) said.
UNegA is a provincial political group that was founded by the late former Ambassador Eduardo Cojuangco Jr.
NUP is used to be known as the Kabalikat ng Masang PIlipino (Kampi), and with the Lakas-CMD, is identified with former President Gloria Macapagal-Arroyo.
Aside from the Ronaldo Puno-led NUP, also seeking an alliance with HNP are the Lakas-CMD, Nacionalista Party led by former Senate President Manuel Villar, Pwersa ng Masang Pilipino of former President Joseph Estrada, and People's Reform Party founded by the late Senator Miriam Defensor Santiago.
Ferrer, however, said that UNegA members, who are also affiliated with the different national political parties, have yet to discuss as to whom they will support for president, vice president, and senators in next year's polls.
Members of Love-Negros, also a political group in Negros Occidental, where former Rep. Alfredo Benitez was among the convenors, also has yet to meet to discuss among its members, whom they will support.
In May 2016 elections, Negros Occidental local government officials led by the late Gov. Alfredo Marañon Jr., supported the presidential bid of Mar Roxas.
However, majority of them later joined the PDP-Laban, as a sign of support to the administration of President Rodrigo Duterte.
Meanwhile, UNegA secretary general and Cadiz City Mayor Salvador Escalante Jr. said that many members of the UNegA are not affiliated with NUP.
He added that there are 13 mayors under UNegA and it is premature yet to make any decision. – MML