Confirmed cholera cases in Negros Occidental rose to 47, with 43 cases and two deaths in four local government units of the third district of the province, as of Nov. 19, a report from the Provincial Health Office showed.
Cadiz City and the town of Manapla recorded one case each, the PHO report added.
Of the four LGUs in the third district, Talisay City is on top with the most number of cholera cases at 20, Silay City logged 15 cases and one death, E.B. Magalona recorded six cases and one death, and Victorias City with two cases.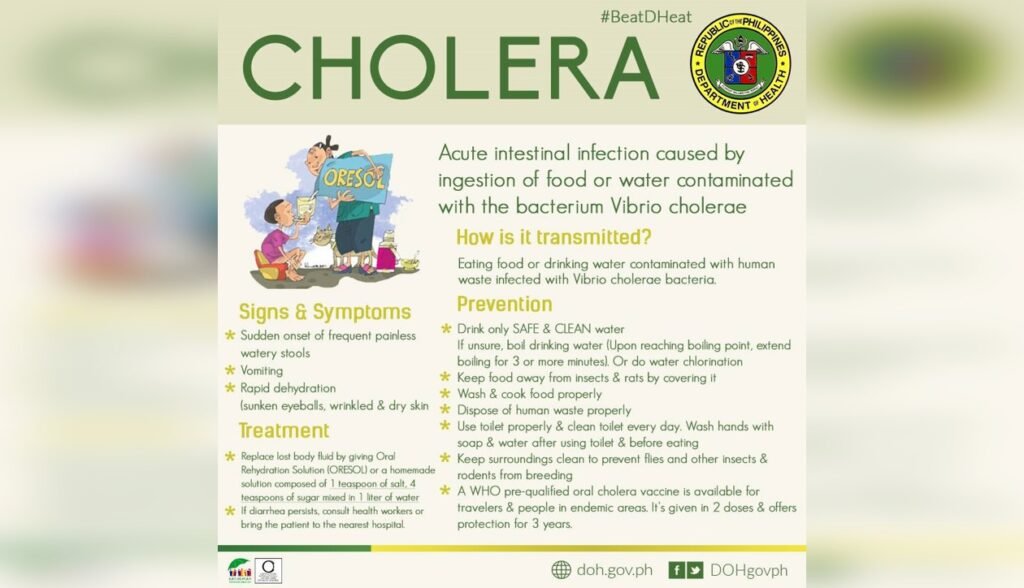 Negros Occidental has had no cholera case from 2019 to 2021.
On the other hand, Bacolod City logged 21 cholera cases from January to Nov. 12 this year.
City Health Officer, Dr. Ma. Carmela Gensoli, reported that 21 residents of Bacolod, who had cholera, were among the 307 acute gastroenteritis cases recorded earlier by the CHO.
Rep. Jose Francisco Benitez has called for a coordinated drive against cholera in the third district, as he underscored the need for monthly, instead of quarterly, monitoring of all water refilling stations and restaurants in the district.
Benitez also discouraged the use of unregistered jetmatic pumps, noting that it is safer for private establishments to connect with their local water districts that are compliant with sanitary standards./GB