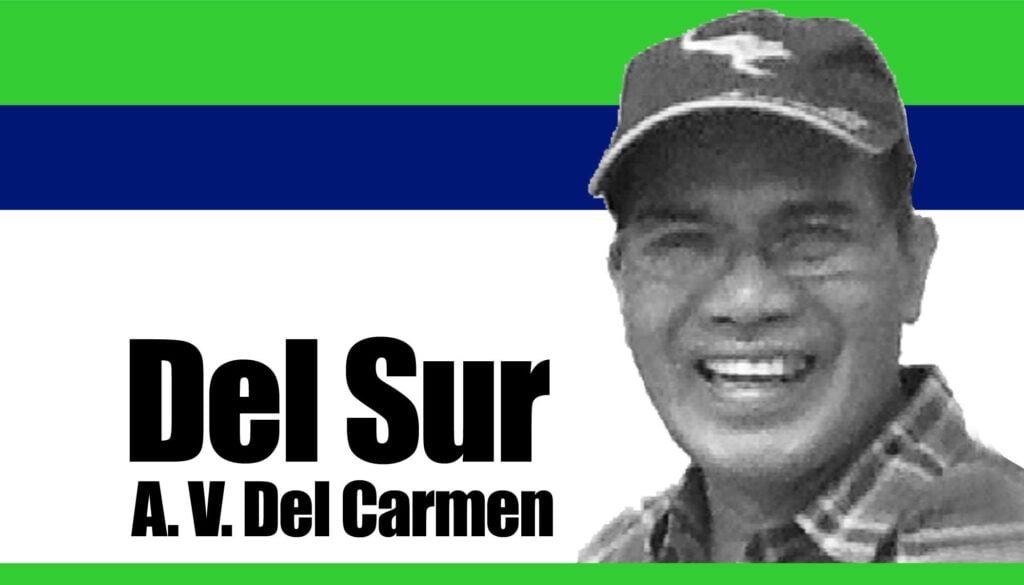 "That's a beautiful barong you're wearing," a big, white guy told me after inching his way to my seat following my talk at the gathering of Rotarians in central Illinois more than four decades ago.
I was invited to talk to the Rotarians along with my co-Rotary International graduate fellows at the University of Illinois at Urbana-Champaign – Brigida Manalo from Manila, who was enrolled in the Accountancy program, and Akito Sakurai, a Tokyo native pursuing a higher Engineering course.
"Thank you for appreciating," I replied as I wondered how he became familiar with the Filipino wear. His explanation came before I could ask him the question. "I have been to your country and I have fond memories there, particularly in Subic."
It's really beautiful, he said, as he took a closer look at my attire, a blue barong embroidered with a typical countryside scene.
"Can I buy it?" he asked. I really didn't know if he was kidding but I replied, "I will give it to you for free if it fits you," and we both laughed, knowing that my shirt was too small for him.
"Listen, I'd like to invite you to my office in the university when you have the time, as you remind me of my younger days and of memories of your country," he said as he handed me his business card, which had these words inscribed: "Prof. Oscar Henry Dodson, Director, Classical and European Culture Museum."
The office is now part of the Spurlock Museum, which was relocated to its own separate building in 2002.
That encounter was the beginning of my friendship with a great man of honor and valor.
***
Dodson, whose office was located right next to Gregory Hall, the home of the U. of I. Communication, now Media, program, was also a History professor.
The professor was a highly-accomplished man. My research into his career showed that he established the Money Museum in the National Bank of Detroit, where he eventually served as a director.
Earlier, he was elected president and also became a life member of the American Numismatic Association, which aims to promote the study of coins and enhance interest in coin collection and focus on their educational, historical and scientific values.
For his achievements and contributions to the development of the association, his name was enshrined in the ANA Hall of Fame in 2000.
***
I had long wanted to write about my encounter with the professor, but I had always missed timing with the appropriate occasion. Finally, after marking my calendar this year, I am writing this to express my respect and admiration for him in time for the Nov. 11 U.S. Veterans Day, a federal holiday honoring military veterans of the American Armed Forces.
Indeed, I was privileged to have known Prof. Dodson, who was a Rear Admiral of the U.S. Navy. A graduate of the U. S. Naval Academy, he served during World War II.
I finally connected the pieces of our initial meeting when I learned about his years in naval service. Subic was the site of the largest overseas installation of the U.S. until its closure 32 years ago. Subic Naval Base served as a facility for major ship repair supply and for rest and recreation.
Last year, plans emerged for the reopening of the base under the Enhanced Defense Cooperation Agreement.
***
During my first visit to his office, we talked about issues in the Philippines, especially that the country was under Martial Law at that time.
Responding to my curiosity about his Navy career, the retired Rear Admiral told me that he was the communications officer of M.S.S. Hornet, an aircraft carrier. After the war, in 1949, he became the commanding officer of U.S.S. Thomas Jefferson and, seven years later, retired from the service.
Highlighting his naval career was a Silver Star awarded to the then lieutenant commander. The award, according to the U.S. Military Times website and the Military Hall of Honor, was presented by the President of the United States. It cited Dodson "for conspicuous gallantry and intrepidity in action against the enemy while serving as Communications Officer on board the Aircraft Carrier U.S.S. HORNET (CV-8), during the operations of the U.S. Naval Forces north of Santa Cruz Islands on 26 October 1942…"
Lt. Cmdr. Dodson directed the reestablishment of radio and visual communications after all channels had been destroyed or rendered ineffectual by enemy bombs, the citation further said, adding that his "gallant actions and dedicated devotion to duty, without regard for his own life, were in keeping with the highest traditions of the United States Naval Service."
I am not sure if my memory serves me right that he told me that in one of their crucial war operations, he recovered from the pocket of the pilot of a fallen enemy aircraft, the code used for the flight plan of Adm. Isoroku Yamamoto, Marshal Admiral of the Imperial Japanese Navy. Yamamoto oversaw operations in the historic and surprise bombing of Pearl Harbor on Dec. 7, 1941 – which caused heavy destruction to American armed forces' lives and installations – and triggered America's entrance into WWII.
Because of the decoding of Yamamoto's flight plan, U.S. forces shot his plane down.
The Japanese naval official died in that attack by the Americans over Bougainville on April 18, 1943. His death caused a major blow to the morale of the Japanese military.
The highlights of his non-military life came after he retired from the Navy.
"You sure remind me of my Navy days in the Pacific and I am glad you are in the university. Feel at home here," he told me as I was leaving his office.
Prof. Dodson died on Jan. 22, 1996 at the age of 91 and was buried at the Arlington National Cemetery, in Virginia. His wife, Polly, who died in 2013 at the age of 100, is also buried there.
My salute to my friend, Prof. Dodson, and to veterans all over the world, who offered their lives and served their respective countries so that the bells of freedom would continue to ring across continents.
***
Greater love has no one than this, that someone lay down his life for friends. (John 15:13) | NWI