The late Negros Occidental governor Alfredo Marañon Jr. received the Normandy Honors for Peace Award at the Ramon Magsaysay Hall in Manila April 19.
The award, received his daughter Agnes Marañon-Iida, was given during the Recognition of Good Stories and Gratitude to the Moving Characters: Bayanihan na Pasalamat Para Sa Katauhan, Good Stories, Normandy Chair for Peace.
It was presented by Normandy chair for Peace Emilie Gaillard, Institute for Governance and Sustainable Development in Washington DC and Paris, Asia-Pacific Center for Environment Law in Singapore, International Council for Environmental Law in New York and Madrid, and the Environmental Law Program of the University of Hawaii.
The governor was honored because of his dedication and effort on marine conservation program in Sagay City, and the creation of the 32,000-hectare Sagay Marine Reserve which started in the 1970s.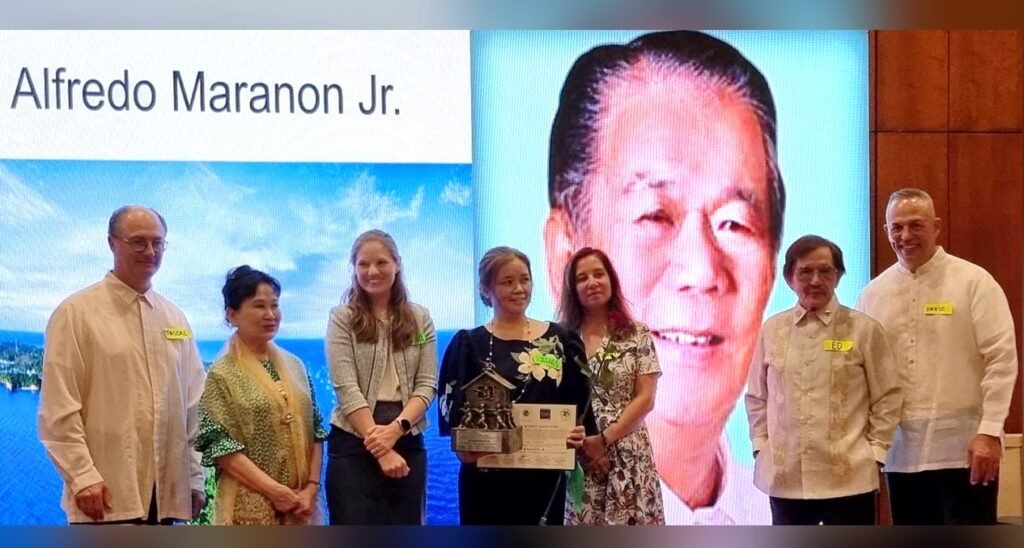 His certificate also states that because of his efforts, "the once hotbed for illegal fishing became a marine reserve. This marine reserve has provided food for its people, preserved its biodiversity, and has become an internationally acclaimed green destination".
Atty. Antonio "Tony" Oposa, who chairs the award, said that "inspiration is the highest and most powerful form of leadership. A good story is most powerful to inspire and set hearts on fire."
Negros Occidental 2nd District Rep. Alfredo Marañon III, the governor's son, said in a city press release April 21 that the family is grateful for the recognition and he hopes that the legacy that the governor left will continue to inspire the generations to come.
Meanwhile, the event also honored personalities in environment education, law, solid waste management, road sharing, eco-governance, caregivers of the law of life, marine conservation, and international environmental law.
Aside from Marañon, the other awardees were former Environment secretaries Gina Lopez and Jun Factoran, and Met Palaypay of the Zero Waste Recycling Movement. They received the Normandy Honor for Peace Lifetime Legacy Award.
Also present at the awarding ceremony were Senator Cynthia Villar and former Chief Justice Hilario Davide. | Sagay PIO photos