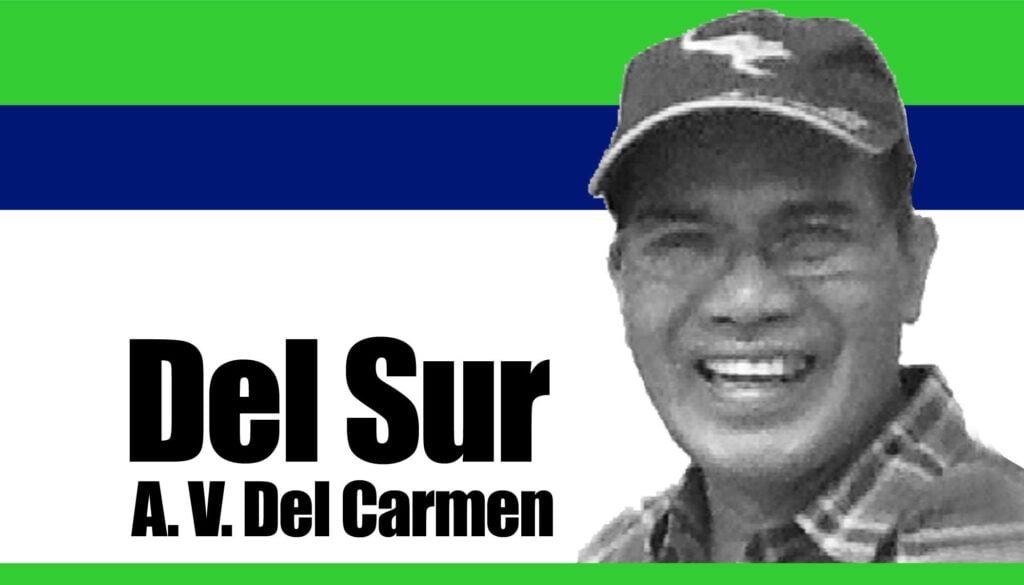 While in a huddle to finalize the editorial plan for the then new paper in town, Miss L (that's how we fondly called Ninfa Leonardia) said she would be writing a daily column in the paper she aptly named, VISAYAN DAILY STAR.
How will the column be called? asked Mitchell Duran, who was my incoming associate editor and recruited fresh from the Journalism school.
Without a second thought, and knowing her bias for something "starry", I suggested, "what about Twinkling?"
Her immediate smile gave us the affirmation. From then on, she had been known in the media and even her circle of associates as Twinkling, a reflection of her sparkling personality and of her role as our guide and inspiration as we embarked on a journalism journey that spanned four decades – equivalent to those years she led the DAILY STAR as its president and eventual editor.
Like Mitchell, I, too, having just earned my graduate degree in journalism, was imbued with idealism, which matched Miss L's vision of an independent community newspaper.
Twinkling became a popular commentary, a package of opinions that entertained, enlightened, stirred and even provoked readers to take action on issues confronting the community.
In a matter of time, the paper gained acceptance that went beyond expectations as evidenced by the fact that international agencies relied on DAILY STAR for breaking stories and follow-up reports as Negros then was a major news source primarily due to incessant protest rallies, nagging insurgency and the sugar crisis that crippled the national economy.
Almost daily, we sent news feeds to these wire agencies – Miss L to Reuters, I to Associated Press and Carla Gomez, who later joined the team to United Press International, while Mitchell updated national news outfits.
Miss L, took over the editorship after I left the paper following her retirement from the Development Bank of the Philippines and held the position for years until she turned it over to Carla while keeping the executive editor's and the corporate president's post.
Actually, STAR co-founder the late Primo Esleyer served as the first editor as I was new then in the local media circle and relinquished the position to me after the paper started on April 12, 1982.
***
"It's the end of a chapter and even a remarkable era in community journalism," expressed Mitch, when I phoned him to relay the word that Miss L passed away hours earlier – on Aug. 23.
"End of an era" – an apt description, indeed, not because of her "old school" journalism orientation.
While writing her Twinkling opinions anchored on fresh facts, Miss L, understandably, chose not to be technology savvy despite the early adoption of the paper to computerization. She stuck to her good, old typewriter.
When she was out-of-town or abroad, she sent her items via fax written in long hand, with our Girl Friday Maja Dely anxiously waiting for the article to encode late at night. Apparently, she believed that her readers deserved the commentary based on the latest facts.
End of an era – because Miss L, in her vision for the DAILY STAR, was steeped in the kind of journalism that is free of bias, independent, ethical and enterprising, which counters the idea of 'pack' or 'gang' journalism that seems to be commonly observed today.
The pandemic brought about dramatic changes not only in our daily lives but also to the STAR, including the departure of the editorial and production staff, which eventually left Miss L finding ways to keep it afloat.
It was obviously "the spirit is willing but the flesh is weak" case that triggered Miss L's Twinkling Star to lose its glimmer.
We pray that those entrusted to keep the STAR running will never lose the sense of independence, enterprise and responsibility to readers that inspired Miss L, her colleagues then and stockholders to spark that STAR four decades ago. And we trust, too, that as Miss L wrote "30" (the mark writers use at the end of their article) to her life story, those whose lives she touched will pursue their interest and support to a dynamic and independent community press and keep the spark of journalism constantly alive and burning.
As we bid farewell to our dear Twinkling, we take comfort and hope from these thoughts.
"How can the dead be truly dead when they still live in the souls of those who are left behind?" (Carson McCullers)
"The life of the dead is placed in the memory of the living." (Marcus Tullius Cicero)
***
We join citizens and residents of two of our neighboring ASEAN nations which celebrated two important events recently.
These were Hari Merdeka, which was marked in Malaysia on Aug. 31, and the Vietnam National Day on Sept. 2.
Hari Merdeka, or Independence Day, commemorates the independence of Malaysia from the British Empire in 1957.
In Vietnam, the Sept. 2 observance marks the declaration of independence from France and Japan in 1945. Vietnam, which became part of the French Indochina in 1887, was occupied by the Japanese during WWII.
On this day in 1945, Vietnamese leader Ho Chi Minh read aloud the country's independence in Hanoi.
***
Yea, though I walk through the valley of the shadow of death, I will fear no evil: for thou art with me; thy rod and thy staff they comfort me. (Psalm 23:4) – NWI