Mayor Evelio Leonardia last night amended the curfew hours in Bacolod City, and banned the selling and/or consumption of alcoholic beverages in public places, effective today.
          Executive Order No. 31, released on June 6, stressed that daily curfew hours shall be observed from 10 p.m. to 4 a.m., from the previous 11p.m. to 4 a.m., with exemptions provided for workers on night shifts, media practitioners, public emergencies like fire/ambulance services/other occasions caused by disaster/calamity, and those requiring medical assistance on board public utility or private vehicles.
"For purposes of health and safety measures on age-based restrictions, persons below 18 years old are mandated to stay home except when engaged in essential services, or by reason of employment," the EO said.
Those who are over 65 years old, with immunodeficiency, comorbidity, or other health risks regardless of age, pregnant women, and any person who resides with these vulnerable sector members still under home quarantine shall be required to remain in their residences at all times, except when obtaining essential goods and services, or for work in permitted industries and offices.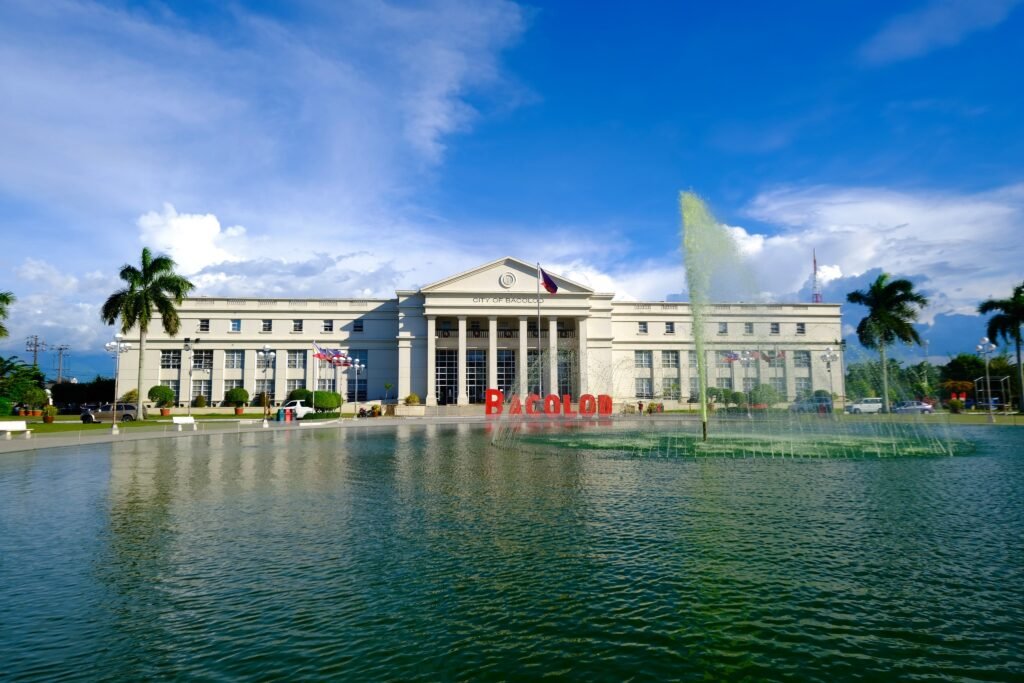 "All government and private offices are strongly advised to implement a skeletal workforce system and alternative work arrangements to reduce the number of employees working on-site at these offices at any one time," the EO, that takes effect immediately, added.
The selling of liquor, wine, beer or any alcoholic or intoxicating beverage in public places shall continue to be allowed only from 12 noon to 6 in the evening.
"However, the selling and/or consumption of such alcoholic beverages in public places is totally banned and prohibited," the EO said.
The serving/selling of liquors/alcoholic drinks/intoxicating beverages at beerhouses, nightclubs, karaoke bars/clubs, or any establishment whose business is to primarily serve/sell liquors or alcoholic drinks shall remain prohibited.
Dine-in restaurants, fast food and food retail establishments, including those in supermarkets, grocery stores, and food preparation establishments should be at a maximum of 30 percent venue/seating capacity.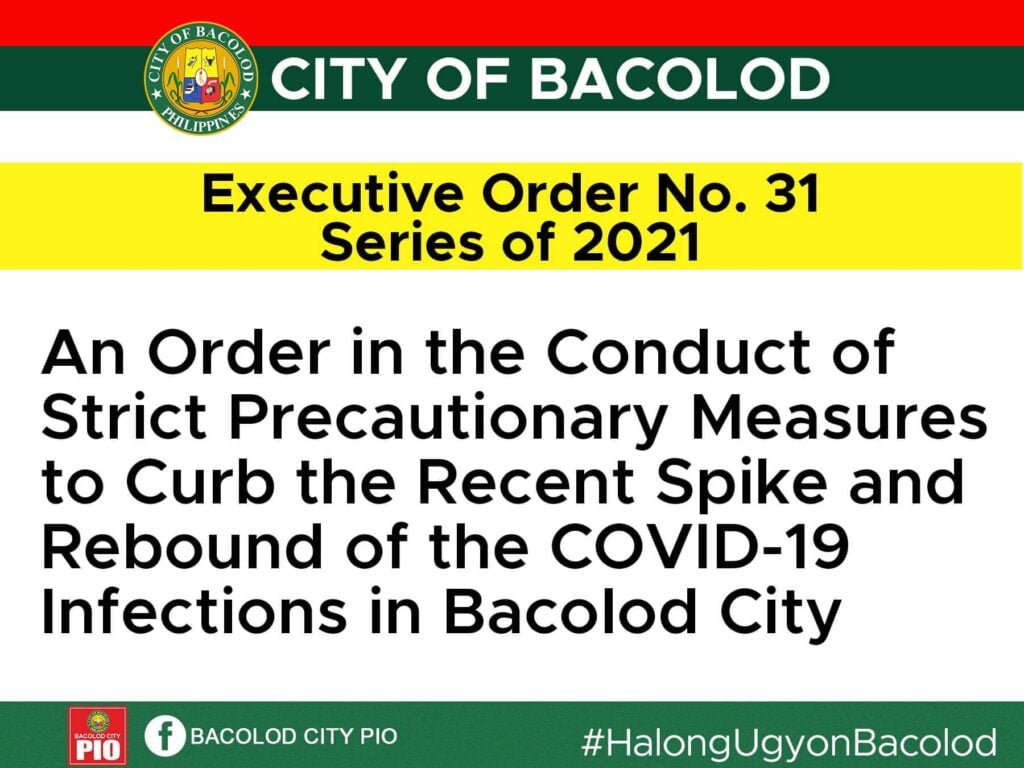 A similar 30 percent maximum capacity shall be observed in barber shops, salons, and other personal care service establishments; during church/religious gatherings for holy mass/prayers/worship services/similar activities; and in the conduct of meetings, incentives, conferences, and exhibitions (MICE) events.
Leonardia said the EO was issued to curb the recent spike and rebound of the COVID-19 infections in Bacolod. "EO 31 is a unanimous decision of the Emergency Operations Center that has considered striking a healthy balance between health and the economy," he added.
He said a series of meetings and consultations with infectious diseases doctors, business community, Department of Health regional doctors, and city officials were held.
"Their inputs, even if they are conflicting, became our basis in resolving the matter. And EO 31 is the result of our collective evaluation. All considered, we are standing firmly on our decisions as we believe this is what is right and just under our existing circumstances," the mayor added.
Bacolod City has 128 new cases, 53 new recoveries, and one new death on June 6, the DOH 6 said, adding that all 128 new infections were local transmissions.
Of the total 10,300 COVID cases logged in Bacolod, 1,473 are active. — CGC