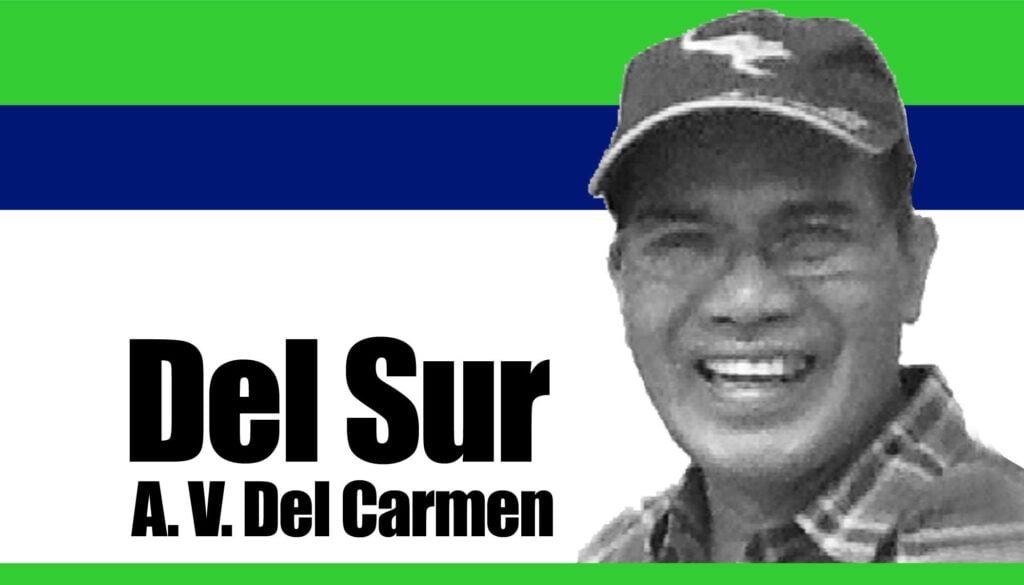 Thy Word is truth (John 17:17).
These were the words from the Bible inscribed as an institutional motto on the seal of the Christian high school I attended as a freshman when I was 12 years old.
The short verse has etched a deep and long-lasting impact in my life.
The significance of the verse strikes a high note anew as the country marks January this year as the 40th National Bible Month.
The observance, spearheaded by the Philippine Bible Society, highlights, among others, the value of the Bible as a tool for moral transformation and promotes Bible reading among Filipinos.
Through the ages, the Bible has served as a guide to daily living for people from all walks of life.
Presidents, popes, politicians, philosophers and poets as well as ordinary folk have acknowledged the role of the Bible has played in their day-to-day endeavors.
For its various values – from inspirational to theological, historical, literary, divine and others, they are one in affirming its life-long impact.
Among those who made noteworthy testimonies about the Bible was George Washington, the first U.S. president, who said, "It is impossible to rightly govern the world without God and the Bible."
Pope Pius X's thought was equally emphatic, "The more we read the Gospel, the stronger our faith becomes."
Philosopher-idealist Immanuel Kant admitted: "I believe that the existence of the Bible is the greatest benefit to the human race. Any attempt to belittle it, I believe, is a crime against humanity."
***
For local appeal, we interviewed some Negrenses on what the Bible means to them (Thanks AC Tupas, our student contributor for gathering some of the comments).
Below are their views:
In every car or appliances that we buy, there is always a "Manual" which will give us instructions and will guide us on how to use them properly. We need to follow the manual religiously for us to avoid breaking our car or appliances.
Similarly, the Bible is like this, it is the Manual of Life and if we want our lives not to go astray while maintaining tranquility and serenity in our physical, mental and spiritual health, we must also read and follow the Bible. – Councilor Israel Salanga, Bacolod City
My Christian faith is anchored on the Bible. In this world of challenges and difficulties, I can always turn to the Word of God to guide me, encourage me and rebuke me.
Here are two my favorite verses about God's Word: "Thy word is a lamp unto my feet, and a light unto my path". – Psalm 119:105
"For the word of God is quick, and powerful, and sharper than any two-edged sword, piercing even to the dividing asunder of soul and spirit, and of the joints and marrow, and is a discerner of the thoughts and intents of the heart." – Hebrews 4:12 – Nanette Guadalquiver, Journalist
The Bible is considered as the number one bestseller book in all seasons because it is one of the most talked and most quoted by the people in the world.
What we believe about the Bible will determine in large measure what we believe about the other major doctrines. All of the Scripture originated from God (2Tim. 3:16; 2 Peter 1:21), meaning in the Bible, God has unveiled Himself or revealed a true knowledge of Himself, His works and His will.
The inerrant words of the Bible are inspired by God and therefore authoritative since the Bible is of divine origin, without error, and is infallible; it should not be treated as just some mere book of quotations and anecdotes.
The Bible is God's objective, absolute truth by which everything else can be tested, meaning the Bible is not subjective or relative, but it is the final authority both in our faith and practices.
In addition, God also revealed in the Bible who man is and how man can properly relate to God. (John 3: 16) that's why the Bible should be carefully and intelligently studied, its truth and accuracy does not depend on human reason or experience.
The Bible is the very word of God and it is how God talks to us and reveal His will and purpose for our lives. (Jeremiah 29: 10-12)
Therefore, we should take God's word seriously through reading and meditating for it has been said in Joshua 1: 8 "This Book of the Law shall not depart from your mouth, but you shall meditate in it day and night, that you may observe to do according to all that is written in it. For then you will make your way prosperous, and then you will have good success." – Ofelia Paniergo, High School Teacher and Church Worker
The Bible is like a spring to me. It fills my spirit with joy, hope and inspiration. It overflows with wisdom which guides me in making decisions. It quenches my thirst for God's word and leading. It awakens my being with truth and love. – Chorelie Tupas, Government Employee
The Bible for me is my guide and light. Everytime my head and heart not in sync, I always turn to the Bible. For I believe that through God's words, I always find my peace and path. – Regelle Tarrosa, Mechanical Engineer
For me, the Bible was given us to teach us the way of salvation through faith in Jesus Christ and to guide us in living for Him. As such, reading and studying its message is truly important. After all, our eternal destiny depends upon heeding the Bible's message. – Mel John Valdez, Senior High School Student
Bible, as what we have learned, is the Word of God. For me, it is the basis of our daily living. I love reading it especially in our family devotion wherein I have read different stories like Adam and Eve, David and Goliath and many more. After reading it, I have learned moral lessons and memorized different memory verses. I love it. – Charl Nepangue, Grade V Pupil
***
As experienced by countless of people, the Bible has, indeed, served as their guide to deepen and strengthen their personal relationship with God and Jesus Christ has helped them in their quest to make their lives meaningful.
Martin Luther, a German reformist, put succinctly the impact of the Bible in his life: "My conscience is captive to the Word of God."
And, comparing its relevance to the just-concluded Christmas celebration, he said, "Scripture is the manger in which we find the Christ child."
Have a blessed Bible Month celebration. Let's make reading the Word of God daily habit.
Your Word is a lamp to my feet and a light to my path. (Psalm 119:105) – NWI