Local government units, including Bacolod and Negros Occidental, are urged to enact an ordinance imposing the installation of closed-circuit television (CCTV) as a requirement in the issuance of business permits for establishments catering to a large number of customers, those at risk of being targeted by criminals, or prone to accidents, natural disasters, and other unforeseen incidents.
Department of the Interior and Local Government Secretary Eduardo Año, in Memorandum Circular (MC) No. 2022-060, said these establishments include, but are not limited to, financial establishments, such as banks, pawnshops, money lenders, money remittance services, money changers, and others with similar transactions;
Business establishments that are part of a national chain or have several branches in other parts of the country, such as restaurants/fast-food chains, convenience stores, grocery stores, drug stores, etc.; shopping malls, shopping centers, supermarkets, wet markets or palengke, and other similar establishments;
Hospitals, laboratories, clinics, and other medical facilities; theaters, movie houses, perya, arcades, internet cafes, and other places of entertainment that draw in a considerable number of customers; airports, ports, public transportation terminals, parking lots, and other similar establishments that cater to a large number of vehicles; car dealerships, gasoline/fuel stations, vehicle maintenance/service stations; and other business establishments that may be deemed necessary by the LGU.
The MC said that the concerned ordinance must contain provisions pertaining to privacy, and that covered establishments shall strictly comply with the National Privacy Commission's guidelines on the use of the CCTV system.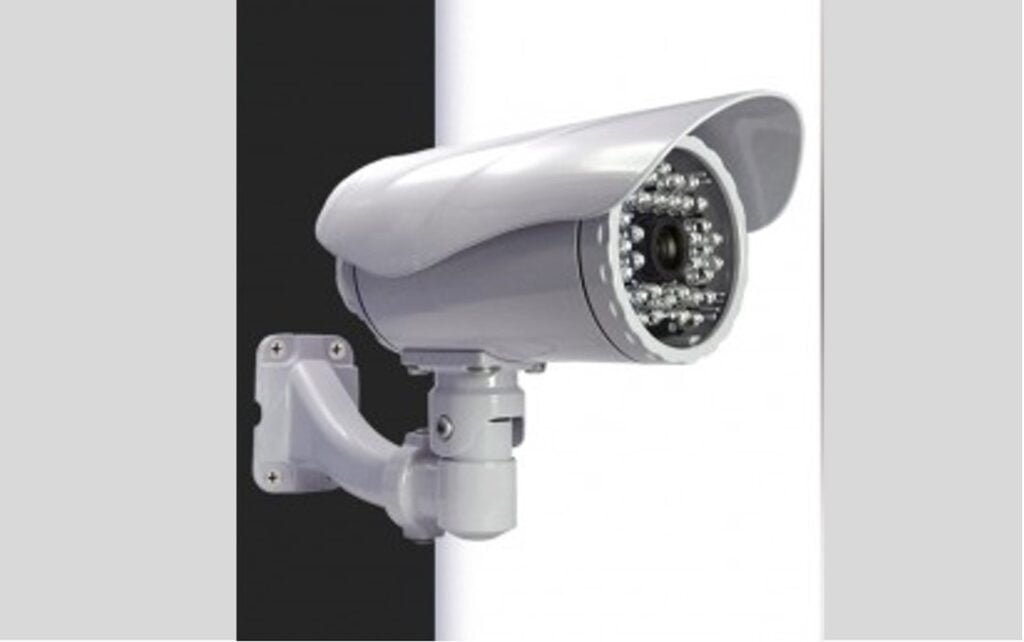 Video footage obtained through the CCTV systems shall be retained for a maximum period of three weeks to allow investigating authorities to properly retrieve and prepare back-ups of the data relevant to any incidents that occur.
"Upon the lapse of the prescribed period, video footage and all existing forms of back-up shall be permanently deleted from the system," Año said, adding that the ordinance should also contain provision/s for appropriate actions or sanctions for non-compliance.
There should be a non-specification of any brand or model, manufacturer, supplier, or distributor, except for the minimum specifications provided in the MC. "In cases where existing CCTV systems installed do not meet the specifications contained in the ordinance enacted or updated in compliance with this issuance, the establishments shall be allowed a 3-year depreciation period of the previously purchased equipment prior to installing the new equipment with the recommended specifications."
MC No. 2022-060 amended DILG MC 2014-119 which directed cities and towns to require the installation of CCTV for certain business establishments to maintain peace and order, and public safety.
Año, who is the concurrent chairperson of the National Peace and Order Council, said that as people return to their pre-pandemic activities, public safety must be a priority of LGUs.
"CCTVs are applicable technologies that should be utilized to keep criminal activities and their perpetrators at bay," he said in a statement, adding that now is the time to require businesses to install CCTVs and work in synergy towards a more peaceful community.
"People are going out of their homes and visiting establishments due to lower COVID-19 cases. A CCTV system is a powerful tool that can aid LGUs in ensuring public safety, deterring crimes, and in identifying and apprehending culprits," Año said.
He said CCTV footages have always complemented the investigation of law enforcement units and have led to the resolution of many criminal cases. He said CCTVs aided in the investigation of high-profile cases, producing vital leads for police investigators.
"We have already made significant strides in lowering the country's crime rate in the last five years. It is imperative that we sustain this progress and enforce innovative policies that can further improve peace and order in our communities," Año added./CGC