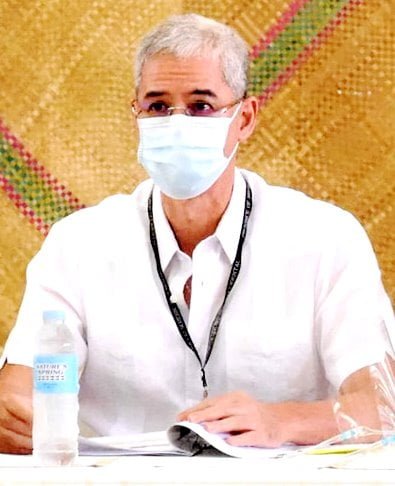 When it rains, it pours.
Employees of the Negros Occidental provincial government must be in high spirits as the bonus season starts with the release of their 14th month pay this week.
And the windfall does not stop there as Provincial Administrator Ray Diaz disclosed that Capitol personnel are also scheduled to recieve P5,000 each as productivity enhancement incentive or the PEI.
Renelo Lastierre, president of Progressive Alliance of Capitol Employees that accounts for more than 2,000 members, also has a piece of good news.
Lastierre, on Tuesday, Nov. 17, told Negros Now Daily that the Provincial Legal Office, which was tasked to review PACE's appeal to grant employees the Collective Negotiation Incentive, has already released its opinion favoring the release of the CNI this year.
Under the Collective Negotiation Agreement, each worker-member of PACE stands to get up to a maximum of P25,000 depending on the savings from the maintenance and other operating expense or MOOE, as allowed by the Department of Budget and Management.
"We already have a positive response from the provincial government through the PLO," Lastierre said, adding that the legal office will endorse its findings to the Sangguniang Panlalawigan for concurrence.
No CNI was granted to PACE members on Gov. Eugenio Jose Lacson's first Christmas in office.
In 2018, the late Gov. Alfredo Marañon, Jr. approved the release of P18,000 each for the CNI.
The PACE leader, at the same time, expressed optimism when asked about the possible release of the much- anticipated "extra bonus" which is under the line item incentives benefits for exemplary services or, IBES, normally given to government workers belonging to an LGU that is a recipient of awards from the national government such as the Seal of Good Local Governance, among others.
The provincial government granted P60,000 each as "extra bonus" last year.
This year, however, Lacson and the Sanggunian's decision on the employees' appeal for the additional incentive is being awaited although they said they are exploring the possibility that it be granted.
But the amount has yet to be determined as it would largely depend on Capitol's savings by the end of the budget year. – ETL