Blood samples taken from four Negrenses who came from London will be sent to the Department of Health in Manila today, Jan. 25 to determine if they were infected with highly-contagious UK variant of the virus.
These include those of a couple, who were quarantined in Manila and turned positive of the virus upon entering the province recently.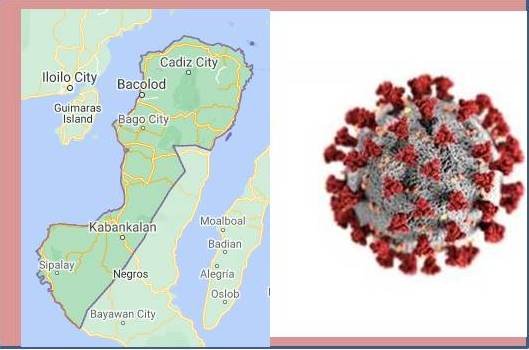 Provincial Administrator Rayfrando Diaz said that the blood samples will then be brought to the Philippine Genome Center.
The couple declared in their travel documents that they were locally-stranded individuals when they traveled from Manila to Bacolod City last Jan. 16.
They already went through a 14-day quarantine in Manila but turned out positive of COVID-19 virus after another round of swab test upon arrival at the Bacolod-Silay Airport.
They were immediately notified to remain inside their Pontevedra home as they have to go through another sampling to be forwarded to Manila to establish if, indeed, their infection was locally transmitted or a new variant since they came from a country where the new strain of the virus was first discovered.
Zeaphard Caelian, head of the Humanitarian Response Team of the Provincial Inter-Agency Task Force, advised the concerned couple to follow the protocols implemented by the local Inter-Agency Task Force of their town and wait until the results of their latest samples come out.
The new variant was reportedly not as deadly but could spread easily, experts said.
Because of the incident, the provincial government is keeping a tight watch on arriving passengers from Manila.
A thorough background check of their travel records is being recommended, Cealian added.
Also, the provincial government will continue to conduct swabbing upon arrival of returning residents as part of the strict enforcement of health and safety protocols against coronavirus disease 2019.
Governor Eugenio Jose Lacson said that there is a need to continue the regulation after the two Negrenses turned out positive following their test in the province.
Lacson said that the incident led to the decision to maintain the province's health protocols on returning Negrenses.
"They have to undergo a swab test upon arrival in the province," he added. – MML