The 35-year-old mother from Valladolid, Negros Occidental, who was reportedly infected by the LAMBDA variant of COVID-19 in July, and her baby, tested negative of the virus, based on the swab tests conducted on them August 16.
Valladolid Mayor Enrique Miravalles said that, as per advise by the Department of Health, the mother, who is in good condition and staying at home caring for her newly born son, was swabbed Monday, together with the baby, as an immediate action after the Philippine Genome Center reportedly detected the LAMBDA variant in the specimen taken July 22 as standard procedure before she gave birth at the Corazon Locsin Montelibano Memorial Regional Hospital in Bacolod City.
Her specimen was sent August 3 to the PGC, and the result came out August 15.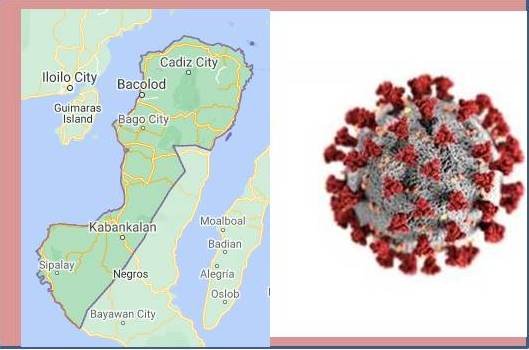 The mother was discharged July 29 and was quarantined at the EB Magalona Healing Center to finish her 14-day isolation. She was cleared in the first week of August after her swab test turned negative.
Miravalles said that, until now, he is not convinced by the findings of the DOH since the mother has no travel history outside of Negros Occidental.
The mayor advised Valladolid residents not to panic since the latest test showed that the mother and son are safe. Other members of their immediate family were also tested and came out negative on the last week of July.
DOH 6 Regional Epidemiology and Surveillance Unit head, Dr. Jessie Glenn Alonsabe, advised the local health officials of Valladolid town to do a back tracking of the mother's contacts before July 22. The DOH also advised the public to remain cautious and follow the minimum health protocols.
Alonsabe considered the Valladolid case as a local one.
"You don't have to travel abroad in order to be infected," Alonsabe said, stressing that the Valladolid LGU should immediately look for individuals, who may have contact with the mother.
The DOH said the Valladolid resident first tested positive for COVID-19 during a routine swabbing on July 2. She was immediately transferred to a quarantine facility even if she was asymptomatic as she was pregnant then. Two weeks later, her re-swabbed yielded a negative result, and she was declared recovered by health authorities.
But she again tested positive for COVID when she was admitted to the CLMMRH on July 22 as she was about to give birth. Contact tracing was immediately conducted and all other close contacts yielded negative results, the DOH said.
The DOH said LAMBDA is currently classified as a variant of interest (VOI) by the World Health Organization, and was first detected in Peru in August last year. The VOI has the potential to effect the transmissibility of SARS-COV-2, and is currently being monitored for its possible clinical significance.
LAMBDA is also reportedly more contagious that the original COVID-19. – MML/GB