A fast craft operator will offer two round trips from Bacolod City to Iloilo City and vice versa, starting Jan. 25, after the two highly-urbanized cities set aside the negative RT-PCR result and S-PaSS requirements for fully vaccinated passengers from Western Visayas and Negros Island.
Businessman Frank Carbon, operations consultant of Weesam Express, said they will resume trips Jan. 25 but on limited capacity to test the water and determine the volume of passengers.
He said the first trip will be at 6:30 a.m. from Bacolod to Iloilo, with a return trip at 11:30 a.m. The same vessel will leave at 1:10 p.m. from Bacolod, and will return from Iloilo at 2:50 p.m.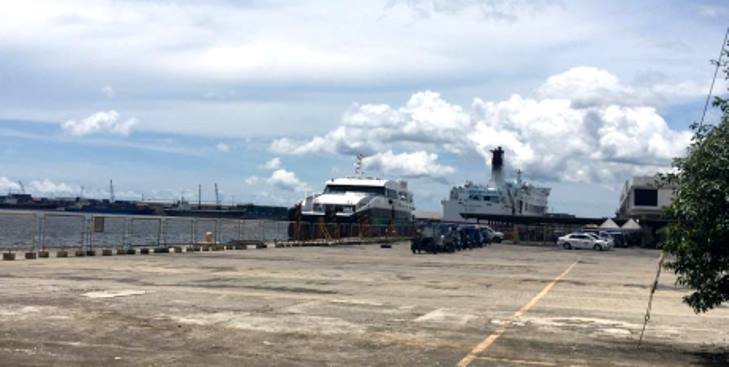 Fully vaccinated travelers to Bacolod from Western Visayas and Negros Oriental need only to present an online BaCTrac registration, vaccination card, and valid ID, Bacolod Mayor Evelio Leonardia said in Executive Order 3 that took effect Jan. 22.
For those who remain unvaccinated, or have received only the first dose of a 2-dose vaccine series, they shall present at their ports of origin and destination a negative Rapid Antigen Test (RAT) result certified by a DOH-accredited laboratory that administered the RAT within 24 hours before boarding as well as other documents.
Iloilo City Mayor Jerry Treñas, in EO No. 004-C dated Jan. 24 and effective immediately, said that fully vaccinated travelers from Bacolod City and Negros Island only need to present a vaccination card and valid government-issued ID.
But he said that a negative RT-PCR result, which must have been obtained within 72 hours prior to and upon arrival in Iloilo City, will still be required from unvaccinated or partially vaccinated travelers, aside from an approved S-PaSS, and valid government issued ID.
This is in order to harmonize the travel requirements with those required by the Bacolod City government, per their EO No. 003 series of 2022, and to avoid confusion on the boarding of passengers in all transportation sectors, Treñas said.
"As we continue to fight this battle and lower the number of cases, we are asking for the compliance of everyone so we can move forward," he stressed.
Meanwhile, Carbon said that other fastcraft operators might resume trips the following days, depending on the volume of passengers.
Carbon, who is also the chief executive officer of the Metro Bacolod Chamber of Commerce and Industry, earlier said the port industry was about to take off for its recovery effort second week of January, following a good number of travelers since middle of November and the whole of December when both cities were on Alert Level 2.
But the fast craft operations stopped early this month when both Bacolod and Iloilo cities where placed on Alert Level 3, and the two mayors ordered for a negative RT-PCR and S-PaSS requirements from travelers in a bid to stem the further spread of the coronavirus disease, particularly amid the threat of the Omicron variant.
Carbon said that with the resumption of trips, their workers and other stakeholders will again start earning, adding that the suspension affected more than a hundred employees in the offices of the three fast craft operators, as well as crewmembers on board. | MML