With the dismantling of two rebel guerilla fronts and weakening of three others, Armed Forces chief of staff, Gen. Andres Centino, said Thursday, May 25, that the defeat of the New People's Army in Negros by yearend is possible.
Centino, who attended the 34th founding anniversary of the 62nd Infantry Battalion in Brgy. Libas, Isabela, Negros Occidental, stressed the need for a "sense of urgency" to finish the fight against NPA remnants in Negros Island, by taking advantage of the rebels' leadership vacuum, its lack of resources, and loss of mass-based support.
The AFP classified the Northern and South East Fronts of the Komiteng Rehiyonal Negros/Cebu/Bohol/Siquijor as dismantled, while the Central Negros 1 and 2 and South West Fronts were declared "weakened".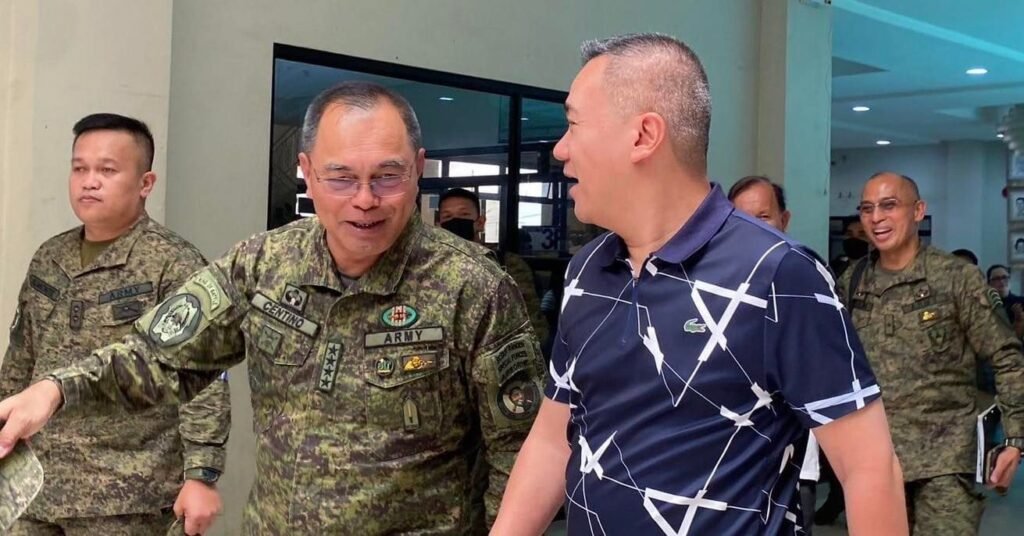 The Central Negros 1 recently suffered a debacle in four encounters in Moises Padilla, Negros Occidental, and Guihulngan City in Negros Oriental, where nine more of its Red fighters died, while two others surrendered.
The clashes also resulted in the confiscation of about 16 firearms, and improvised landmines and explosives, among other war materials.
Centino, who led the awarding of medals to 62IB soldiers involved in the successful military operations, said that a "weakened guerilla front" still has armed followers, but without support from the masses.
Stressing that Negros island has enough forces, he said "we will do this as soon as possible," apparently referring to the dismantling of remaining guerilla fronts in Negros.
At present, there are six battalions of the Army' 3rd Infantry Division assigned in Negros and three others in Panay Island.
As to the resources of the NPA and its allied groups, both domestic and international, Centino claimed that the AFP has already addressed it.
Centino also met with mayors of the 5th District of Negros Occidental, including Himamaylan City Mayor Raymund Tongson Jr., Isabela Mayor Irene Montilla, Binalbagan Mayor Alejandro Mirasol, and Kabankalan City Mayor Benjie Miranda, to thank them for their support to the AFP's peace campaign in their respective areas./GB