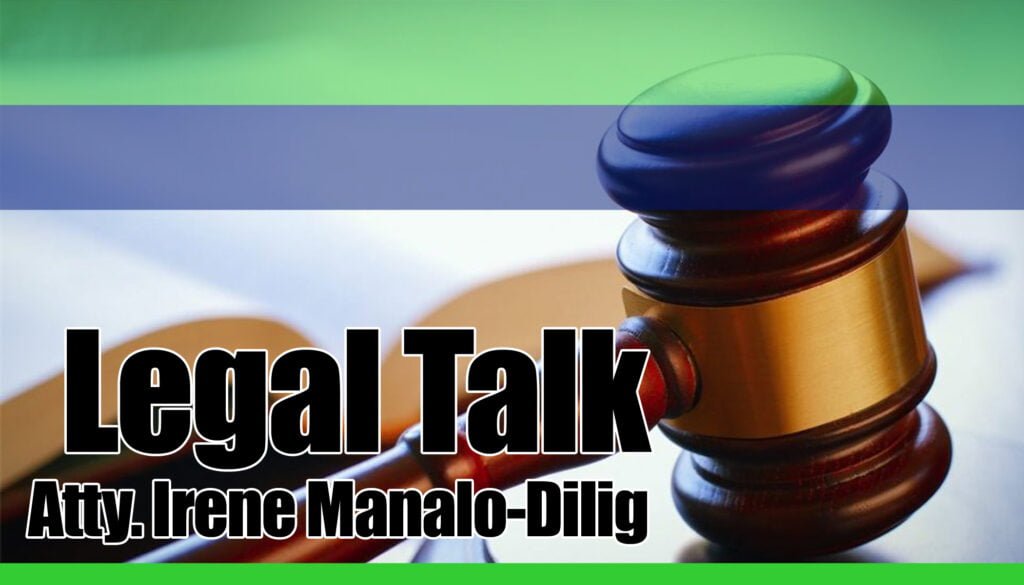 Just before Christmas of 2020, a video of Parañaque Police Officer Jonel Nuezca, shooting and killing his unarmed neighbors, Sonya Gregorio and her son, Frank Anthony Gregorio, at point blank range went viral on several social media platforms.
The video had netizens up in arms and the outrage continued when PNP Chief General Debold Sinas, in an interview, discouraged the citizenry from taking videos of similar incidents.
Video recordings and CCTV footages are a big help in investigating cases. But are they admissible in evidence in criminal cases before our courts of law? And if so, how should they be presented in court?
The Rules on Electronic Evidence (REE), amended in 2002, expressly provide for the admissibility of video recordings as evidence in court.
Section 1, Rule 11 of the REE provides that an audio, photographic and video evidence of events, acts or transactions shall be admissible provided that:
shall be shown, presented or displayed to the court, and
shall be identified, explained or authenticated by the person who made the recording or by some other person competent to testify on the accuracy thereof."
To authenticate means to prove or show to the court the genuineness of the video footage or the electronic evidence presented from beginning to end, and that it has not been tampered, altered or manipulated.
This may surprise many, but the video footage of the Gregorio shooting incident is only secondary evidence. The primary evidence in this case are the testimonies of the person who took the video and the eyewitnesses who saw the shooting.
Without the testimony of the person who took the video or the testimony of any other competent person who can authenticate it, the video is inadmissible in evidence. In other words, it will be rendered useless.
In the case of the Gregorio mother and son, the minor child who took the viral video was initially hesitant to testify, fearing for his/her safety. Recently, authorities revealed that the minor has already executed a sworn affidavit and has since been placed under witness protection, along with family members.
Should the witness eventually refuse to testify in court, the prosecution may present another competent person to authenticate the genuineness of the footage, through technical methods such as encryption and watermarking, among others.
Thus, the authentication of an electronic evidence pertaining to videos, audios and photographs is not limited to the person who actually took them.
In a very recent Supreme Court decision promulgated on Sept. 2, 2020, the testimony of a competent person as to the authenticity of a barangay CCTV footage, corroborated and supported by the testimonies of eyewitness, was sufficient to hold the accused guilty beyond reasonable doubt of the crime of murder (PP. vs. Eddie Manansala, G.R. No. 233104).