Thirty-one police stations in the towns and cities of Negros Occidental joined the start of the Comelec-PNP checkpoint enforcement Jan. 9 to strictly implement the nationwide prohibition on the carrying of firearms by unauthorized individuals, for the upcoming elections on May 9.
Provincial Election Supervisor, Atty. Ian Lee Ananoria, and Negros Occidental Police Provincial Office director, P/Col. Romy Palgue, spearheaded the checkpoint at the Bacolod-Talisay City boundary.
Talisay police chief, P/Maj. Jigger Gimeno, said they conducted the checkpoint until 3 o'clock in the morning and arrested a number of violators for driving without license.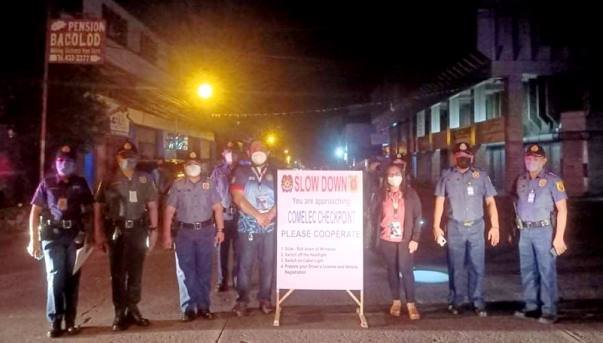 Ananoria said he requested the establishment of at least one checkpoint every day.
In Bacolod City, 12 Comelec-PNP checkpoints were set up in strategic areas Sunday.
Bacolod election officer, Atty. Kathrina Trinio-Caña, spearheaded the launching of the Comelec-PNP checkpoint past midnight Sunday. She asked members of the PNP to follow the "plain view doctrine" in conducting checkpoints, which means that policemen cannot enter to search a vehicle or its occupants.
They also need to request the driver and/or the passengers to put on their face masks before lowering the windshield and be subjected to inspection.
Caña said the police may ask the vehicle occupants to step out of the car if there are suspicious movements.
No violators were reported in the province and in Bacolod on the first day of the gun ban implementation.
Caña, meanwhile, said the billboards of aspirants along major streets of Bacolod will be removed at the start of the campaign period on February 8 for national candidates, and on March 25 for the local bets.
The Comelec will issue formal reminders to the candidates to remove their tarpaulins before the start of the campaign period.
The Comelec also reminded candidates to check its final listing of names for spelling and other corrections before its submission to the National Printing Office for the printing of the official ballots. | MML