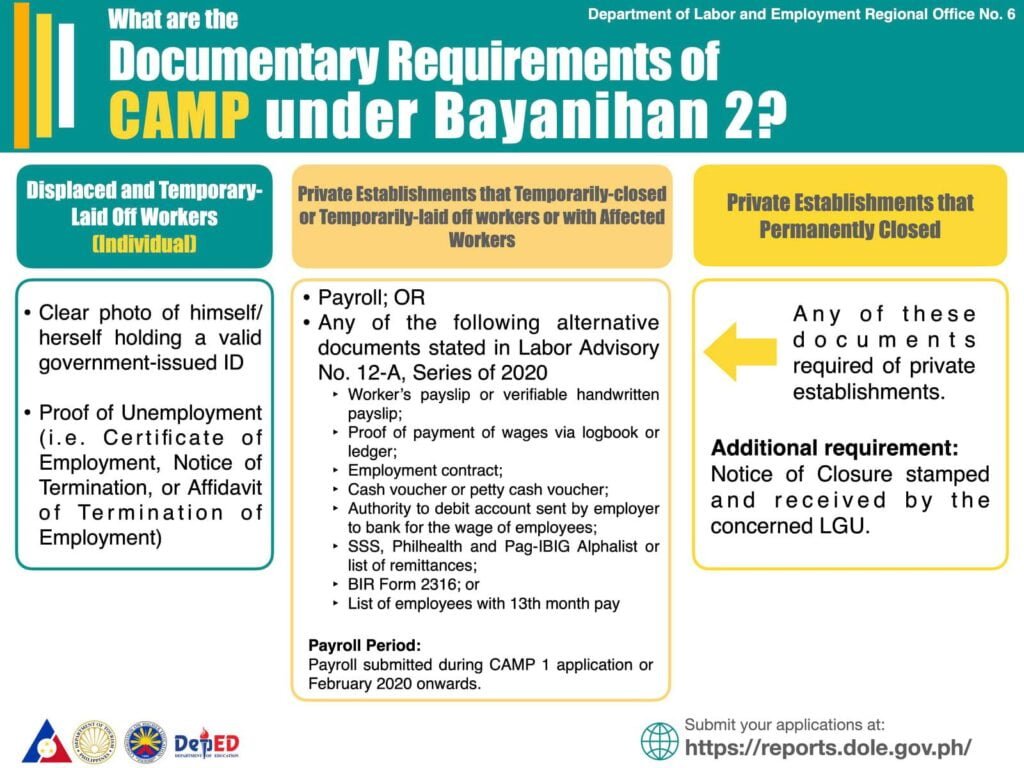 Around 4,000 workers from Negros Occidental received P19,885,000 in assistance from the Department of Labor and Employment under its COVID-19 Adjustment Measures Program (CAMP) 2.
They were among the 9,789 workers affected by the coronavirus disease 2019 pandemic in Western Visayas, who received P5,000 one-time financial assistance from DOLE.
Agnes Capigon, head of DOLE Negros Occidental Field Office, said that based on their data, the regional office released a total of P48,945,000 for the six provinces of Western Visayas.
Negros Occidental has the most number of beneficiaries at 3,977 workers. The beneficiaries came from 410 establishments, whose employees were not able to receive assistance under CAMP 1, due to lack of funds.
Iloilo province has 2,865 worker-beneficiaries from 292 establishments and received P14,325,000.
There were 1,647 workers from 239 establishments in Aklan covered in the second release, amounting to P8,235,000.
In Antique, 770 workers from 102 establishments received the subsidy, worth P3,850,000; 341 workers from 44 establishments in Capiz got P1,705,000; and 189 workers from 16 establishments in Guimaras shared in the P945,000 assistance.
The release of the cash assistance for the second batch started in the first week of November after funds under Bayanihan 2 was made available. – ML