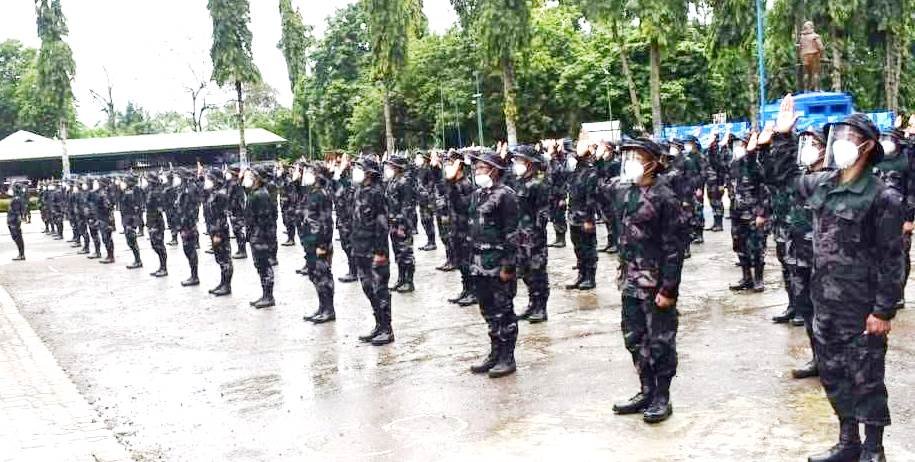 Some 205 new PNP personnel will be deployed in different mobile police forces in Western Visayas.
The Police Regional Office 6 said the new recruits are composed of 162 males and 43 females.
They took their oath Oct. 30 at the Regional Training Center 6 in Bacolod City in a virtual ceremony officiated by PNP chief Gen. Camilo Pancratius Cascolan.
In his message, Cascolan reminded the newly-appointed police officers to always keep in mind the PNP values: service, honor and justice.
"As police officers, you should be the symbol of honesty and good workmanship for generations to come. Enrich every lesson learned towards achieving a progressive organization through honesty and integrity in service. I want you to be a part of raising the standards of our service and we wholeheartedly offer true and honest service to our countrymen," Cascolan said.
Brig. Gen. Rene Pamuspusan, PRO6 director, disclosed that all PNP aspirants went though a stringent process to ensure that only those who are fit and qualified join the long line of police service.
Pamuspusan said that the hiring of additional 205 personnel will fill in the quota for the year 2020 for Region 6.
The new police recruits are now undergoing the six-month Police Basic Training at RTS 6 in Barangay Mansilingan, Bacolod City.
Police records showed that PRO 6 has more than 13,000 personnel in the region.
But it falls short of the ideal 1:500 police to population ratio, regional PNP spokesperson Lt. Col. Joem Malong, said. – GPB