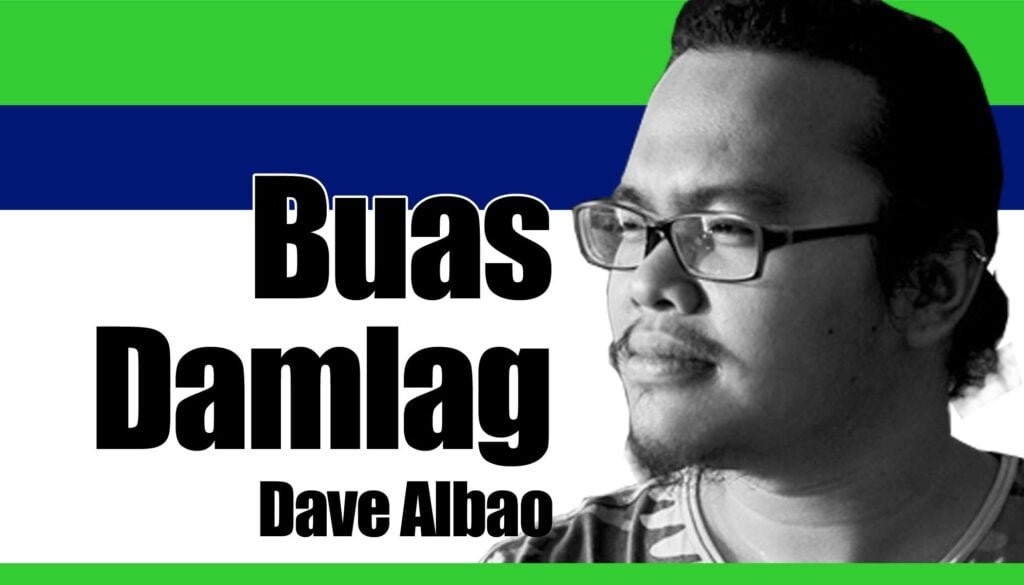 Sustainable development in communities around the world weave issues that need to be addressed – and two of these are: education and participation in fields of science, and gender equality especially in opportunities for women and girls.
Last Feb. 11 was the International Day of Women and Girls in Science, implemented by the United Nations Educational, Scientific and Cultural Organization and United Nations Entity for Gender Equality and the Empowerment of Women (UN Women).
On March 8 the world will also celebrate the International Day of Women. "International days are occasions to educate the public on issues of concern, to mobilize political will and resources to address global problems, and to celebrate and reinforce achievements of humanity," is why we mark these observances, which predates the establishment of the United Nations.
Science and gender equality often emerge as vital concerns for sustainability. Why does it matter that girls have access to education and participation in science and technology? Why focus on the female half of the world's population?
To break the cycle of poverty and ill health is also on the fundamental path for maintaining the ability of our planet to sustain life. When young or adolescent girls have access to scientific or critical thinking, quality education, and a deep understanding of the world around them, they are able to make informed decisions about themselves, their bodies, and how they look after their environment. The focus on female empowerment is a response to the gender disparities especially in patriarchal societies where women do not have the same opportunities as men.
This is expressed in unhealthy scenarios such as women being asked to stay at home for unpaid care work, especially when they cannot or do not have a say on how many children they will bear. Reproductive health education empowers women to learn their rights and stand up for them, and to battle vulnerability to abuse, early pregnancy, and barriers to employment. Having girls prepare for careers, particularly in the various disciplines of science, causes a ripple effect of benefits to the society as a whole, especially to break the cycle of poverty, which is the first Sustainable Development Goal.
While writing this on the eve of a Valentine's Day weekend, often marked with sending flowers and chocolates to the women in our lives, I find it more romantic to be inspired by two young women in science I have had the wonderful opportunity to see grow and work with. Their love for the environment is a powerful force that I am confident we will see in many more young women in Negros in the years to come.
I witnessed how in the last weeks, Kimberly Casipe and Carmela Ellaga led communities in southern Negros Occidental in participatory coastal resource management activities. On the International Day of Women and Girls in Science, they were facilitating fieldwork in knee-deep mudflats and through the thick mangrove forest of Dul-ungan Mangrove Ecopark and Protected Area in Barangay Canturay in Sipalay City.
Also with them are fellow women from local government units and national government agencies, who are active in conservation science at the grassroots level. It is also refreshing to feel that their male colleagues enable an environment of respect and pride for these women's skills and achievements.
Kim is a biologist and an alumna of the Negros Occidental National Science High School who was awarded as one of the William Oliver Philippine Champions, a program in 2019 for young emerging scientists with a potential for positive impact to their communities. Carmela Ellaga started out as a scholar of the Danjugan Island Environmental Education Program who graduated cum laude from the Carlos Hilado Memorial State College in 2018 and is now a licensed fisheries technician and a community facilitator for sustainable development projects. Both are my colleagues at the Philippine Reef and Rainforest Conservation Foundation.
Kim and Carmela are the two faces of this year's replication initiatives of the ProCoast project in partnership with the city of Sipalay, and the municipalities of Cauayan and Hinoba-an. The project is part of the International Climate Initiative (IKI) and aims for the sustainable coastal protection through biodiversity conservation in coastal ecosystems affected by typhoons in the Philippine. The German Federal Ministry for the Environment, Nature Conservation and Nuclear Safety (BMU) supports this initiative, implemented by the Deutsche Gessellschaft für Internationale Zusammenarbeit (GIZ) GmbH, in cooperation with the Zoological Society of London (ZSL). In its activities GIZ seeks to follow the paradigm of sustainable development, which aims at economic development through social inclusion and environmental protection.
We are celebrating Kim and Carmela, along with millions of women who are transforming their communities through their love for the environment. This celebration is a necessary reminder for us to progress towards science that is more inclusive, more just, and more sustainable. – NWI