More than two decades after it started in Year 2000, the Bailes de Luces (Festival of Lights) of La Castellana, Negros Occidental, has gone a long way.
For La Castellana Mayor Alme Rhummyla Nicor Mangilimutan, the festival has leveled up as years go by.
"Amazing" was how Mangilimutan described the recent Bailes de Luces Festival, which opened with a street parade Dec. 30 and ended Jan. 5 with the arena competition, among the participating groups from the different barangays of the town.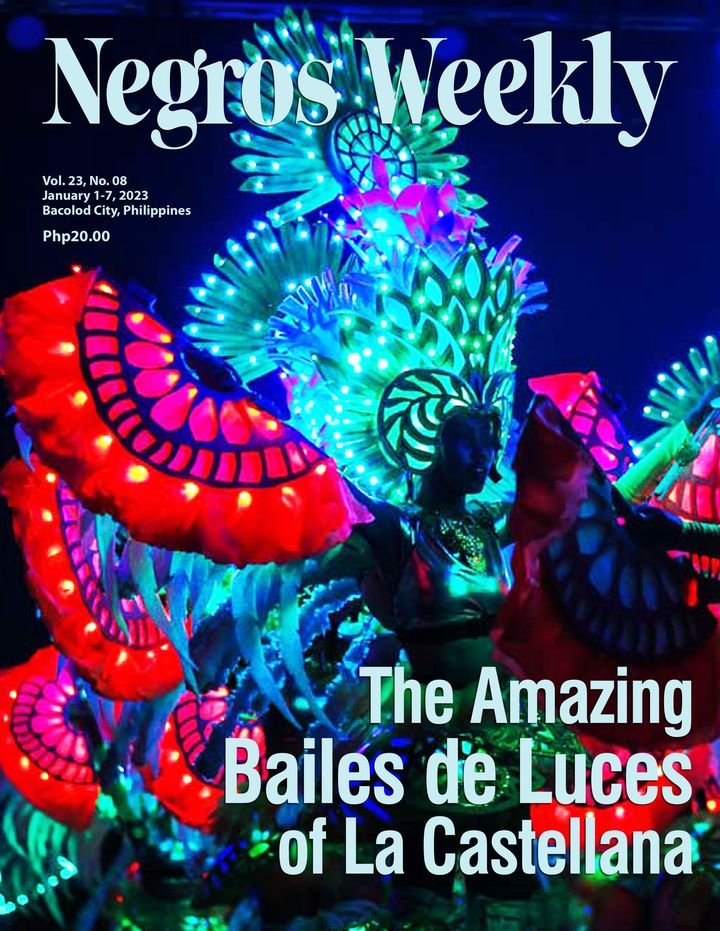 The renowned Bailes de Luces returned after a two-year hiatus due to the COVID-19 pandemic.
The festival is a celebration of thanksgiving that draws comparison with a festival in Brazil.
Started by the late mayor Enrico Elumba in 2000, Bailes de Luces is now among the famous festivals in the country, because of its uniqueness. It also attracts attention from the international community.
From the use of a fire torch, locally known as "sulo", in the early years of the festival, it evolved with the dancers wearing different costumes and headdresses using controlled lights.
In October last year, Bailes de Luces won the Best Foreign Performer Excellence Award during the 2022 Chungjang World Festival of Recollection in Gwangju City in the Donggu District of South Korea.
The Bailes de Luces performers were also invited to perform at the International Dance Contest in Rome, Italy in 2020, after showcasing the festival through a tourism promotion in Germany in 2018.
"Bailes de Luces is our treasure and we take pride in it," said Mangilimutan.
BEST PERFORMERS
In the recent competition in La Castellana, among the judges were from South Korea.
In Category A, Barangay Cabacungan was declared the champion, with Brgy. Sag-ang as first runner-up.
Cabacungan performers also won as Best in Street dance, Best in Street Float, Best in Costume, Best in Lighting Effects, Best in Choreography, and Best in Muse.
Sag-ang was Best in Number Bearer, and second in Street dance and Street Float.
The merged barangays of Camandag and Cabagna won the top prize in Category B, with Brgys. Manghanoy and Puso in second place, and Brgys. Biak Na Bato and Masulog in third place.
Brgys. Camandag and Cabagna-an performers were also Best in Costume and in Lighting Effects; Brgys. Manghanoy and Puso, Best in Choreography, Best in Street dance, Best in Street Float, and Best in Number Bearer; while Best in Muse was Brgy. Mansalanao and Lalagsan.
The champions in both categories received P100,000 each, P75,000 for the first runner-up, and P50,000 for the second runner-up.
Each barangay contenders also received P30,000, after 5th District Rep. Emilio "Dino" Yulo gave an additional prize of P200,000./GB