Operatives of the National Bureau of Investigation raided Friday an establishment inside the Libertad Public Market in Bacolod City, and arrested two persons for collecting bets for Small Town Lottery without franchise from the Philippine Charity Sweepstakes Office.
Lawyer Renoir Baldovino, agent-in-charge of NBI-Bacolod, said they received information on the illegal operation of a fake STL outlet that offers bigger cash prizes for winning bets.
Baldovino identified the two arrested suspects as Reynne Magbanua Lopez and Arjens Arro Esbida, both residents of Bacolod City, who are collecting bets.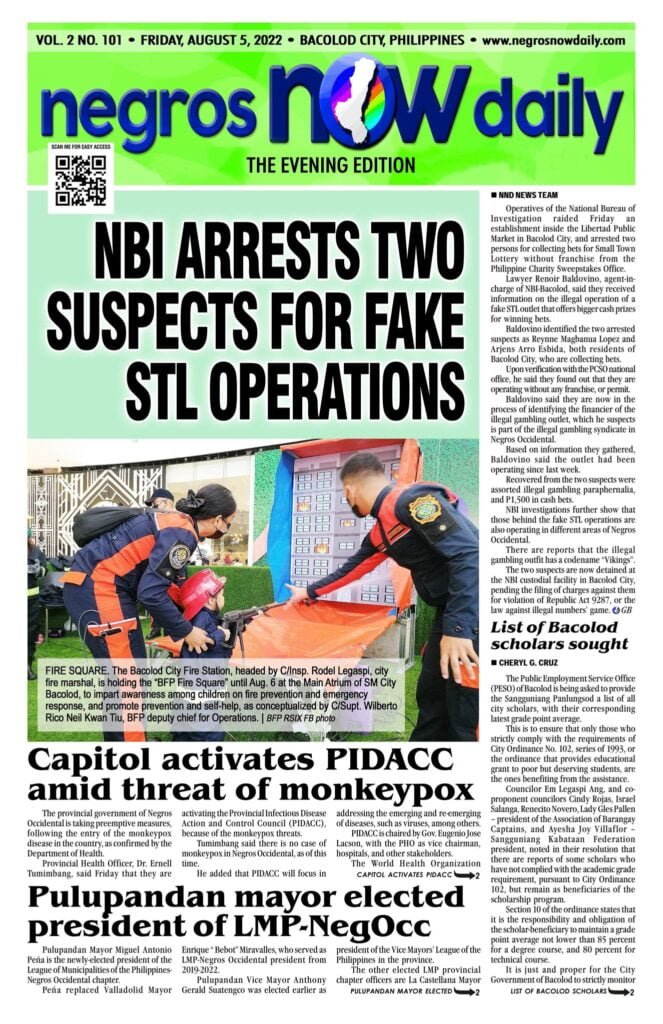 Upon verification with the PCSO national office, he said they found out that they are operating without any franchise, or permit.
Baldovino said they are now in the process of identifying the financier of the illegal gambling outlet, which he suspects is part of the illegal gambling syndicate in Negros Occidental.
Based on information they gathered, Baldovino said the outlet had been operating since last week.
Recovered from the two suspects were assorted illegal gambling paraphernalia, and P1,500 in cash bets.
NBI investigations further show that those behind the fake STL operations are also operating in different areas of Negros Occidental.
There are reports that the illegal gambling outfit has a codename "Vikings".
The two suspects are now detained at the NBI custodial facility in Bacolod City, pending the filing of charges against them for violation of Republic Act 9287, or the law against illegal numbers' game./GB