"There is no such thing as 'too late' in life." ― Mitch Albom, "Tuesdays with Morrie"
Was it too late for me to realize that I have fallen in love with teaching? I do not know because it took me seven years to realize what I love to do.
One day, I woke up thinking where would I be in my life right now if I am not teaching. Of course, I had to dismiss that thought immediately and answered, "I would still bin the media!" That's what I thought. Then I ended up as a professional teacher by studying and getting a diploma.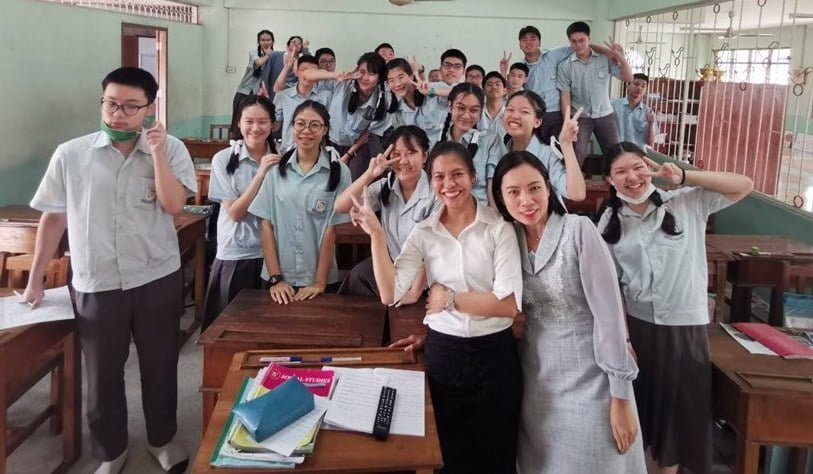 I realized it's not about the titles or salutations. It is also not about me. It is about my students in school.
There are about 150 Filipino teachers and native speakers in my school Sarasas Witaed Suksa, which offers both bilingual (Kindergarten to Grade 12) and international programs (Kindergarten to Grade 11). Our school is one of the 45 affiliated schools of Sarasas.
The Students
There are more profound meanings of what a teacher is and what she does – and I clearly understand that I have no right to make a check-list of what makes a good teacher. But I have my "best list" of why I love being a teacher.
I love seeing my students every day. I love seeing them having good times with their classmates and friends. I love observing them from afar helping and getting busy with each other. They give the simplest meaning of joy and satisfaction.
I love hearing them complain, grapple and wrestle with their lessons, particularly my lessons. I take this positively because it means that they are paying attention in my class and they realize their importance.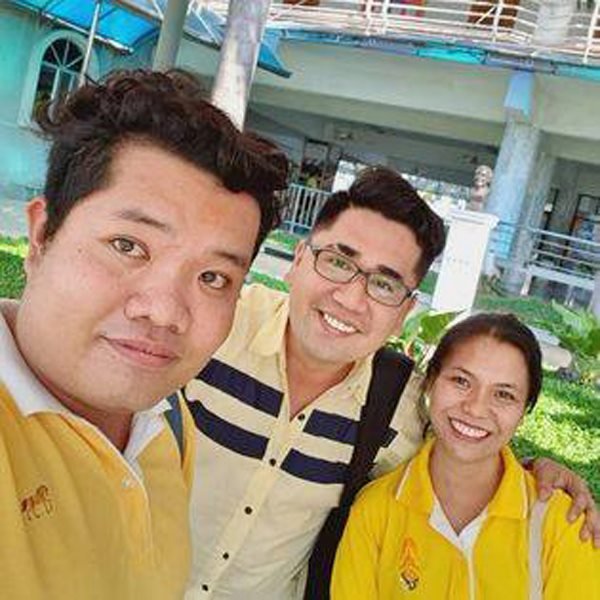 My students put extra effort to understand our lessons, knowing that a few in each class fall behind in English comprehension. They translate into action the real definition of hard work.
I love having conversations with them. In their culture, not many students get comfortable with their foreign teachers. But I find it a blessing that some of my students come to me and have some little conversations during their free time. These conversations are somewhat like, "Teacher, I saw in your Instagram story you attended Gulf Kanawut's graduation" or "Teacher, what did you do with Teacher Rico in Siam Paragon last Saturday?"
When they talk to teachers in this way, they begin to open up and when they do, I see it is a step closer to be cognizant of the hows and whys of their behavior and actions when inside the classroom.
Anecdotes
Culture and language barriers are two of the most common challenges a foreign teacher experiences in Thailand. I remember vividly my first day in class.
I was in the Grade 8/2 (Generation 14) class. I was explaining about inverse functions in my "normal" way of speaking. When I say normal, I mean the usual way of speaking – not fast, not slow – just the way I speak. A student raised his hand with a smile and said, "Teacher, can you please speak slowly? You are speaking too fast."
One time last year, I asked my students to write a reaction paper on a documentary we watched about World War II. Writing reaction papers is not common to them. In fact, they heard about it and did it for the first time.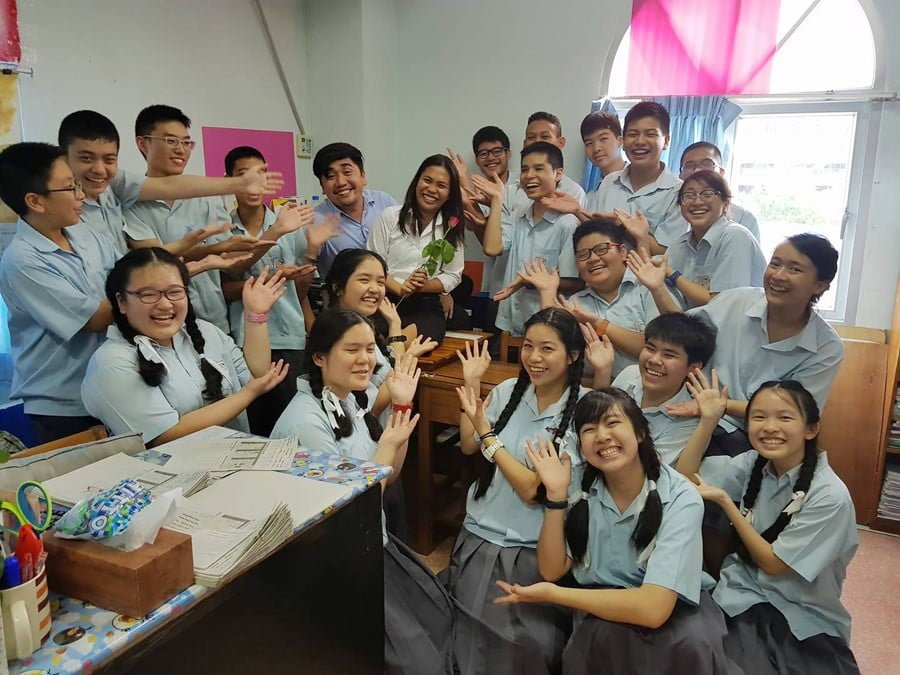 Some students did their paper surprisingly well first time in my class. As I read their papers, some students are surprising good at it. As I was reading the papers a student from Grade 10/2 (Generation 18) came up to me and said, "Teacher, last night was the first time that I stayed up late for a school work. My mom went inside my room and was shocked that I was doing this reaction paper. I did it myself and my mom could not believe it."
I am not sure if he was bluffing or not but eitherwise, I saw it as an achievement, not for me but my students who try to break away from the usual classroom setting. It is about them doing and experiencing new things so that they can feel the sense of accomplishment for themselves.
Thai people believe in reincarnation. When a person dies, they always believe that they will come back to life in other forms of living creatures. I was in Grade 8/3 (Generation 14).
I was in the middle of my discussion when a student freaked out and shoved away the moth on her shoulder and it landed on her classmate's table. The rest of the students also screamed. I had to quickly do something about it, because the class became too chaotic. I picked up my book and slammed it on the insect.
Everyone was taken aback by my action and I thought it was over. Then another student exclaimed, "Teacher, you just killed my grandfather!"
And everyone started to laugh not because of what he said, but because of my reaction. My eyes wide open, my hands on my chest and I said, "Oh my, I'm sorry! It was out of impulse. It was never intentional." After that incident, I never dare to kill even a mosquito when I am in school.
The Learning
Learning continues for both me and my students. We study our lessons together, we learn about our personalities together, and we have become more understanding of each other.
Being a teacher is fun, exciting, challenging, tiring, frustrating, and, most of all, fulfilling. When teachers make an impact on their students, the satisfaction is always unparalleled. Not even monetary or material things can compensate it.
I always say this to my class. "When I teach you, I also learn that is why you should learn as well because we are all given the opportunity to gain new knowledge. Not everyone is so privileged to have the kind of education that you get." NWI
(The writer, Lisa Angeli Gapac, is a native of Tanjay City in Negros Oriental. She left her news reporter's job in Bacolod City 7 years ago to pursue a teaching job in Thailand, where she is employed at Sarasas Witaed Suksa School.
The school is located in Naiklongbangplakot, in the province of Samutprakarn, which is part of the Bangkok Metropolitan Region. Her place is about 34 kms. southeast of the capital city.)