Elementary and high school students with talents for drawing and painting participated in the 15th Limpio Verde Festival poster-making contest at the newly-established tourism site in Mandayao Panorama View Park, Barangay Mansalanao, La Castellana in Negros Occidental.
Four elementary and six high school students were selected to join the contest, on the theme "Ecosystem Restoration". The kids were given a free hand to illustrate in the poster their concept of restoring the ecosystem.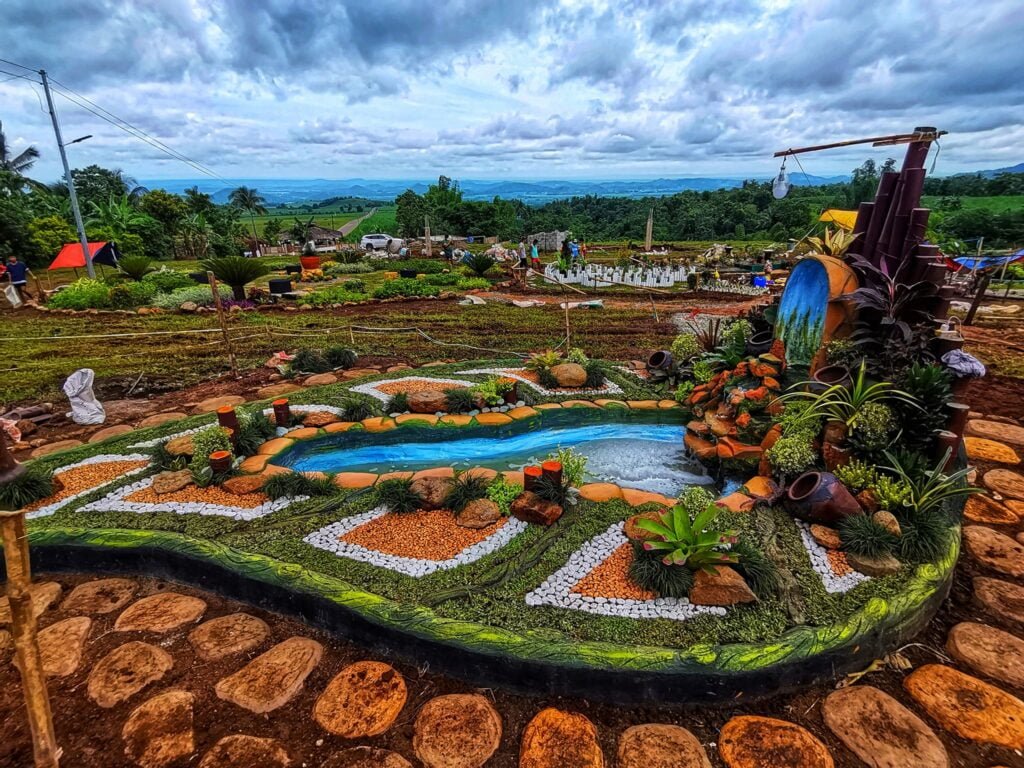 They did the activity on a table at the resort shed house, with a panoramic view of Kanlaon Volcano. The poster-making contest served as the opening activity of the annual celebration that will end on June 25.
For a week, the Limpio Verde Festival will showcase endemic flowers and ornamental plants that can only be found at the foot of an active volcano.
La Castellana Mayor Rhumayla Mangilimutan said that because of the ongoing pandemic, they limit the number of people visiting the eco-park and only representatives of the barangays can enter the park and beautify their designated areas in the garden designed as a Century Leaf.
Meanwhile, a tree-planting activity was held by municipal government employees in the park on June 22, followed by a cleanup activity, headed by barangay officials.
On June 23, a bike race will be held from the town proper to the festival site, and will be participated in by local and invited bikers from neighboring local government units.
On Thursday, a Zumba Showdown at the Ecopark is scheduled in the morning. A group of Zumba enthusiasts will perform their dance steps in an open, hilly area in a clean environment.
On Friday, the most beautiful leaf garden area will be awarded from among the 13 gardens designed as leaves, and representing the number of barangays of the town, with each barangay tasked to develop and beautify their own spaces.
Mangilimutan added that all activities will be held with maximum observance of the health protocols, like wearing of face masks and shields, and observing physical distancing.
The 15th edition of Limpio Verde Festival also gives people of La Castellana the chance to appreciate areas for visitors to see and enjoy their food.
Local leaders observe that the new normal brought by the pandemic and increasing cases of the coronavirus disease in urban centers caused people to visit nature places.
They noticed that more Negrosanons become regular visitors in tourism sites as an alternative escapade, particularly on weekends. This is the reason why they shifted the venue of the festival to the three-hectare property of the local government that is being developed as another tourism destination in La Castellana. – MML