The Bacolaodiat Festival 2023 closed yesterday at SM City Bacolod with the announcement of the winning group for the Lantern Dance Parade, and the Spring Festival Gala at the SMX Convention Center.
Guest of honor at the Spring Festival Gala was Kevin Andrew Tan, chief executive officer of the Alliance Global Group Inc. and Megaworld.
Earlier this month, the Sangguniang Panlungsod declared, through a resolution, Tan as an adopted son of Bacolod and honorary mayor for the Bacolaodiat Festival 2023. As with its past adopted sons, the city recognizes the contributions of Megaworld to its economic landscape.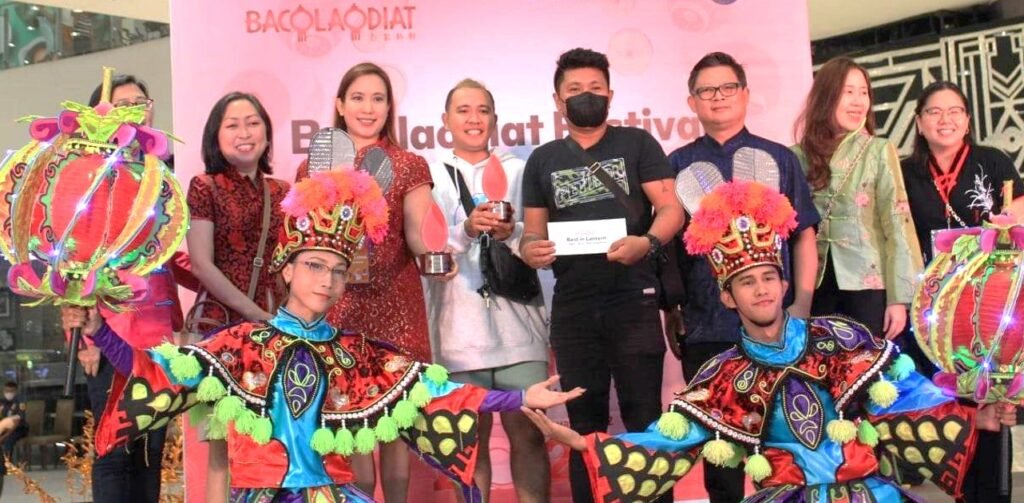 The gala is traditionally held in the evening of the Chinese New Year and participated in by the Filipino-Chinese community in Negros Occidental, including business associations, family associations, churches and religious organizations, civic and cultural organizations, sports organizations, volunteer brigades, and educational and alumni associations.
Also present at the gala were city and provincial officials, led by Bacolod Mayor Alfredo Benitez and Governor Jose Eugenio Lacson.
This year's Bacolaodiat Festival chairman is John Stephen Sy, while the gala event was spearheaded by Frederick Alain Yap, both of the Filipino-Chinese business community.
The Lantern Dance competition, which was among the highlights of the Bacolaodiat fest and held from the government center up to the Megaworld grounds, was participated in by five groups: the Choi Force, Carlos Hilado Memorial State University-Alijis, Wild Rythm, Jojaju, and Granadianz.
The top three dance groups were selected and awarded at SM City Bacolod last night, on the culmination of the festival, a press release from organizers said.
Of the five participating groups, three performed at the mall – the Granadianz, Jojaju, and CHMSU-Alijis.
Awarded as grand champion was the Granadianz, which took home P100,000 in cash prize. Jojaju won first runner-up and received P80,000, while the CHMSU-Alijis bagged the second runner-up honors and P60,000 in cash prize.
The city's Chinese New Year celebration was capped off by a grand fireworks display over the SMX Convention Center.
This year's Bacolaodiat Festival marked its 18th edition. ||