MITCH M. LIPA
Sipalay Mayor Maria Gina Montilla-Lizares ordered the closure of all resorts and accommodation establishments in the City, starting April 16, until further notice, to curb the spread of the coronavirus disease 2019.
The order was based on the recommendation of the City Tourism Office that was approved by members of the local Inter-Agency Task Force Thursday morning as one immediate measure to prevent the spread of Covid in the city.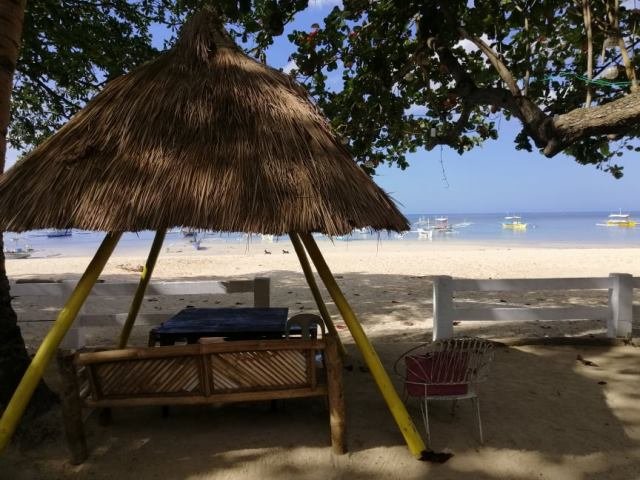 Montilla-Lizares said guests with bookings have to coordinate with the management for rebooking or cancellation.
But accommodation establishments, like pension houses, at the city proper can operate up to 30 percent of their capacity, and cater to Authorized Persons Outside Residence and those delivering essential goods.
Non-resident private property owners in Sipalay will also be temporarily denied entry. Every Sunday, all establishments in the city will be closed for disinfection, the EO said.
Jerick Lacson of the City Tourism Office and a member of the local IATF, said two of their accommodation establishments last week have a group of guests, who tested positive for Covid when they returned home. Three members of a family from Bacolod City, who stayed in one resort, have been infected, and one from another group of guests from Talisay City also tested positive after visiting Sipalay last week.
Lacson said their local policy is, if a guest turned positive after staying in Sipalay, the management of the concerned place should inform the other guests, and all employees will be placed on quarantine and the facility closed temporarily.
He said that on Wednesday, 10 residents of Sipalay tested positive, and another 12 on Thursday. Of the number, 21 are local transmission and one APOR.
He said they have to determine if there are workers in resorts and hotels who got infected, so he recommended to the local IATF the temporary closure of all accommodation facilities for immediate disinfection to prevent the spread of the virus.
Lacson clarified that guests who recently tested positive were those who have visited Sipalay after the Holy Week observance, adding that they did not receive reports if there were visitors during the Holy Week who contracted the virus.
Last Wednesday, the local government issued an EO recommending the closure only of facilities with guests who were found positive, and others could remain open. But because of the development Thursday morning when more residents tested positive, the CTO pushed for the closure of all accommodation establishments.
There are 54 accommodation facilities in Sipalay City, including beach resorts, inns, pension houses, and hotels, that can accommodate more than 2,000 guests, and employ more than 300 residents.
Lacson said the tourism industry in Sipalay contributes 40 percent to the City's economy. — MML