A Sancarloseño made a mark internationally after winning two bronze medals in the Malaysia Culinary World Cup, held at the World Trade Centre in Kuala Lumpur, Malaysia, last month.
The 39-year-old chef, Joebert Cañedo, competed against 713 participants from 12 countries, including Morocco, Saudi Arabia, and Egypt, in the Modern Main Course Beef and Asian 5 Course (Group of 3) categories.
Cañedo showcased his signature dish – Beef Morcon with Bitsuelas sauce – in the Modern Main Course Beef category.
He and chefs Mark Vergil Siyang and Marilyn Mesias, meanwhile, cooked Chicken Binakol, Sinuglaw, Fried Fish with Peanuts white sauce, Fish Sinigang with herbs, and sweet potatoes with creamy coconut meat in coconut shell in the Asian 5 Course (Group of 3) category.
His team did not expect to win since fellow competitors were also experts in this field but they did their best to make the country proud, and won bronze medals.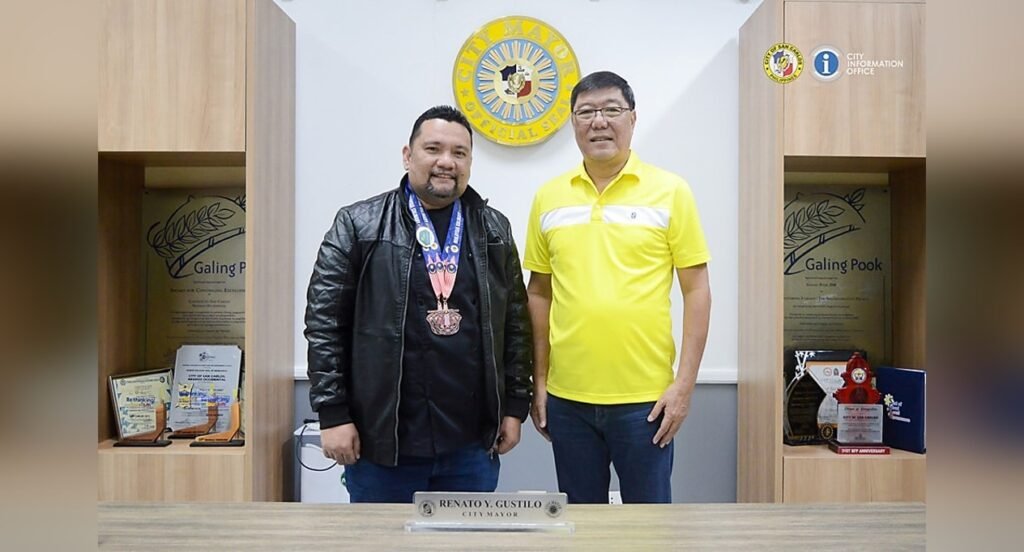 Cañedo, who hails from Kamagong II in Brgy. I, San Carlos, said in a city press release that the method of cooking, preparation, and taste is essential, coupled with their advantage, in winning the competition.
The chef, currently a food consultant/executive chef in Antipolo City-based catering services, added that the Malaysia Culinary World Cup was his first international competition and he is proud to have showcased his signature dishes.
Among his best-seller Asian cuisines are Sisig del Negros, Tuna Pesto, and Chicken Cordon Bleu.
Aside from cooking, Cañedo is also a freelancer artist in TV5/GMA and host of Broadcaster Louder Philippines TV (BLPTV) segment, Usapang Kusinero Real Talk Show, which features celebrity cook, chef Boy Logro.
He said he looks forward to discovering other cuisines in San Carlos and introducing them to clients in the Luzon area. He also plans to come home to build his own food business.
Cañedo will also be receiving the Dangal ng Lahi 2023 award for being the Philippines' Internationally Renowned Celebrity Chef on April 27 in Baguio City.
He thanked City Mayor Renato Gustilo for recognizing him during his courtesy call March 2 at the City Mayor's Office, along with tourism operations officer 1 Jennifer Saballa-Paran and Autumn Bacurnay. ||