Former Bacolod City mayor Monico Puentevella said yesterday that he is contemplating to file malicious prosecution complaints against Sammy Montoyo, who filed anti-graft cases against him that were eventually dismissed by the Office of the Ombudsman in 2019 and 2020.
Puentevella said he feels vindicated from what he called "damaging accusations and products of malicious evidence" filed by Montoyo against him and members of the Bids and Awards Committee, in relation to the purchase of communication equipment, utility vehicles, and heavy equipment in 2015 and 2016, when he was the mayor of Bacolod.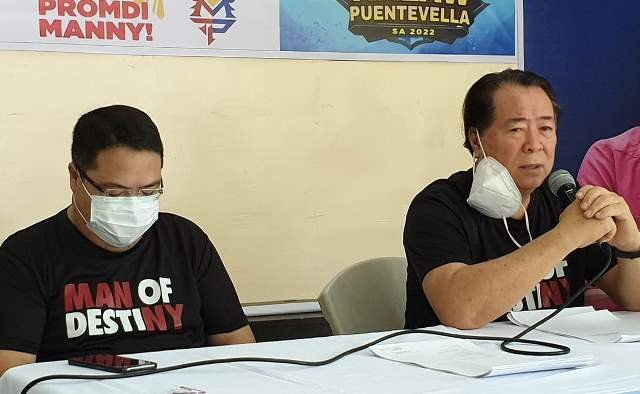 The Ombudsman ruled that there was lack of substantial evidence, and dismissed the cases for grave misconduct of duty, technical malversation, and violation of the Anti-Graft and Corrupt Practices Act.
Puentevella said all these cases were harassment. Montoyo is one of the executive assistants of Mayor Evelio Leonardia.
The former mayor, meanwhile, declared his support to the Asenso for Better Bacolod (ABB) team, led by mayoralty candidate Alfredo Benitez.
Monico's son, former councilor Claudio Puentevella, is running for councilor under Benitez's group in the May 2022 polls.
He said that MKK supporters are waiting for a chance to express their support to their chosen candidates, and he called on Bacolodnons "to embrace the change" that ABB is bannering.
Puentevella added that if Bacolod congressman Greg Gasataya will come out and express his support to ABB, he will also campaign for his re-election.
Puentevella lost to Gasataya in the 2019 elections. — MML