A partnership for the educational growth of high school students in a rural community.
This is what two government institutions and a non-governmental organization forged in the village of Caliling, located 13 kms. south of the Cauayan town proper.
The Negros Women for Tomorrow Foundation, the Technological University of the Philippines-Visayas in Talisay City and the local government of Cauayan turned over to Caliling National High School on Dec. 22 equipment to be used in the learning development of the students.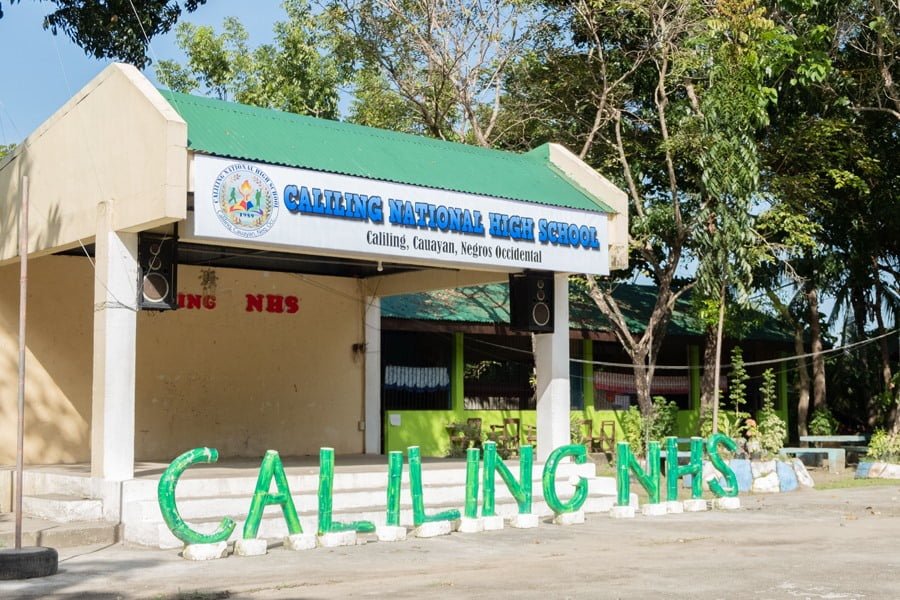 The partnership is providing the school with a network connectivity for online and modular learning as well as 3D printers and a laboratory that will soon rise on campus. 3D printers are machine that allow the creation of physical objects from a three-dimensional digital model.
Barangay Caliling has among the most number of clients of NWTF in Cauayan.
The 37-year-old NWTF is a non-government organization that aims to help women achieve self-sufficiency and self-reliance, particularly in low-income and depressed urban and rural communities. It also seeks to increase women's awareness of their economic potentials, skills and productivity and improve their quality of life.
At the turnover rites, NWTF Executive Director Suzette Gaston underscored the foundation's mission of "building vibrant 'dungganon', or honorable, communities." I have always believed that it is best achieved by partnering with right-minded organizations and individuals, she said, adding that "TUPV is one of such organizations and that allows us to share the Dungganon values of caring for people and the community."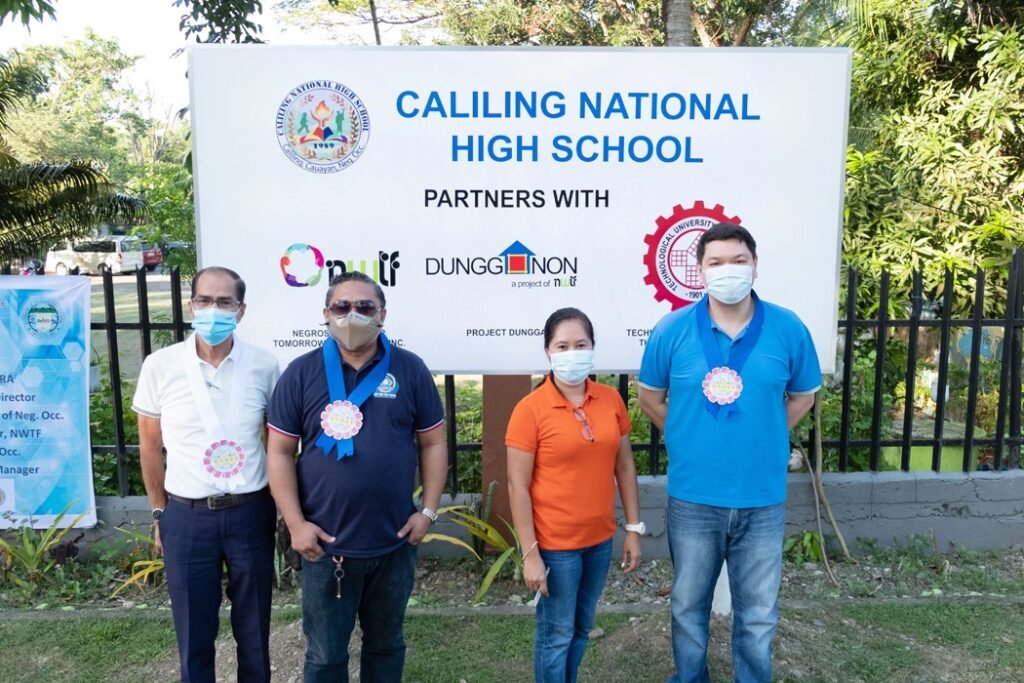 The TUPV-NWTF partnership in Caliling comes following their TAPNA COVID initiative, which provided 3D-printed face shields for frontliners in the campaign against the coronavirus pandemic.
The project to strengthen connectivity and provide 3D printing services boosts CNHS's Science, Technology, Engineering and Mathematics program for Senior High students.
Loribel Montano, CNHS teacher-in-charge, express appreciation to NWTF, TUPV and the LGU for the invaluable assistance as she pointed out that 'in today's situation, what we are using a downloaded modules and with the help of these devices, we are able to reach our students and increase their performance.'
Teacher Jose Romel Sambrona said "this project comes as a big help to our students, especially during this time of the pandemic." He recalled that students and teachers had to look before for spots that have a better signal. "Now our students are able to conveniently access modules using their gadgets without mobile phone loads or data," he added.
Caliling Barangay Captain Jocel Popioco also expressed gratitude to the partner organizations saying, "We are very thankful for this project because it helps our students and teachers as well as community residents.
On the part of NWTF, Raymond Serios, foundation assistant director for administration and strategic projects, said that the network equipment provided by TUPV allows the school to reach majority of the students access to learning materials and interaction with their teachers online.
TUPV Campus Director Eric Malo-oy emphasized, "There was no internet connection in the area and no facilities or laboratory for the STEM program." That's why we chose a CNHS to be a hub for STEM and eventually for this project, he added.
Cauayan Mayor John Rey Tabujara, who was represented in the turnover rites by Executive Assistant Eliezer Del Carmen, said the LGU is very happy to be part of the program of NWTF and TUPV "for the development and growth of rural high school students." He assured the partners of continued support.
The LGU donated 10 sets of 3D printers and is funding the construction of the 3D printing laboratory as well as taking care of the accommodation of TUPV staff during their mentoring visit to Caliling.
Reiterating the commitment to the development of rural areas, like Caliling, NWTF said, the partnership reflects "the desire of each institution to effect change in the lives of people and the community, and this case, the Cauayanons." – NWI