About 500 adults and children benefited from the feeding activities conducted by the "Padayona Inday Sara" movement in Negros Occidental in three communities on Oct. 9.
These were held in Purok Rosas Pandan, Barangay Cabug in Bacolod City, and in puroks Alusiman and Mapalaron in Barangay Zone 12, Talisay City.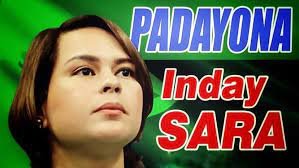 Organized together with LGBTQ+ groups, the feeding program was among the activities initiated by the Padayona Alliance and Broadcasting Committee (ABC) Group of Volunteers to encourage Davao City Mayor Sara Duterte to run for president in the May 2022 elections.
Co-convenor Almer Buño said they joined hands with the LGBTQ+ groups, who have also expressed support to the younger Duterte, to identify the program beneficiaries.
In Barangay Cabug where the recipients included more than 200 adults and children, the Padayona ABC was assisted by kagawad Rosanna Ilon and Cabug Mermaids president Efren Abalajon.
About 250 individuals also benefited from the feeding activity in Purok Alusiman and Purok Mapalaron, with assistance from co-organizer Rosebell Caberoy.
Princess Rose Villarete, LGBTQ+ organizer and partner of Padayona ABC, said the residents of Purok Rosas Pandan were grateful for being chosen as beneficiaries of the feeding program.
"They were happy to be part of the activity. The parents and their children thanked and appreciated the gesture of the 'Padayona Inday Sara' volunteers," Villarete added. — GB