The Office of the Provincial Agriculturist in Negros Occidental has lauded Christopher Fadriga, a cacao farmer and cocoa producer from Bago City, who is one of the Filipino representatives to the 2021 International Cocoa Awards in Paris, France this coming October.
Provincial Agriculturist Japhet Masculino said in a statement yesterday that Fadriga's criollo variety has put Negros Occidental on the cacao production map.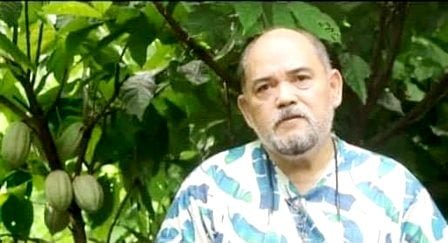 "His dedication to propagating various varieties of cacao has paid off. His achievement has placed the province on the map of quality cacao producers," Masculino added.
Fadriga, who hails from Barangay Atipuluan, was the lone winner outside the Davao Region among the four who received the 2021 Philippine Cacao Quality Award that recognizes superior quality and exceptional flavors of diverse cocoa varieties in the country.
Along with Davaoeños Arthur Lagoc, Solidad Robillo, and Carlos Brasicula, Fadriga will have the chance to showcase the quality of the Philippine produce in the international arena.
In a Facebook post, the Department of Agriculture in Davao Region said that out of the 23 cacao bean entries nationwide submitted by farmers engaged in cacao farming, only those of Fadriga and three others have passed the series of evaluation and selection processes.
Charita Puentespina, 2021 PCQA organizing committee chair, said through the competition, the DA seeks to increase the awareness along the cocoa value chain in the country on the opportunity to produce high-quality cocoa.
"By showcasing not just the best practices of our cacao farmers but the quality of their produce in the international arena, it will create market linkages which will open more market doors and vast opportunities for our cacao farmers," Puentespina added. According to the DA, cacao experts have evaluated the aroma, external appearance, fissuring, and color of the cacao beans on the first phase of the PCQA while a group of chocolatiers evaluated the second and final judging. – PNA